---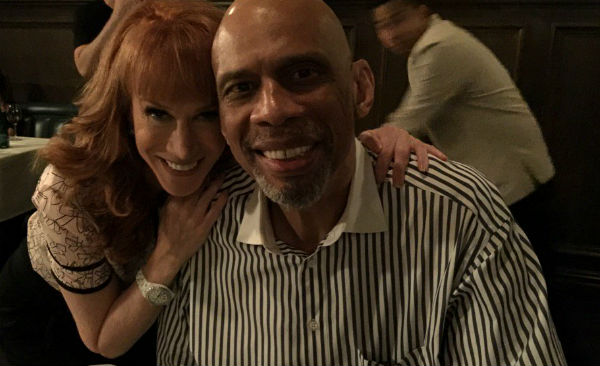 Harlem resident Kareem Abdul-Jabbar opened up his wallet to take Kathy Griffin out to a dinner Tuesday night — to thank the comic for writing his "I'm Michael Jordan" joke at the Democratic National Convention. 
Turns out, the two have been friends for a while (they met at the Chris Matthews show) … and Kathy says she offered up the assist when it came to punching up KAJ's DNC speech.
You know the joke … Kareem walks out and says, "Hi I'm Michael Jordan … I said that because I know Donald Trump couldn't tell the difference."
The blue people laughed. The red people … not so much.
After the thank you dinner, Kathy raved about the NBA legend — and gave the plate-by-plate breakdown on what he had to eat. It's pretty funny.
Via TMZ
---