---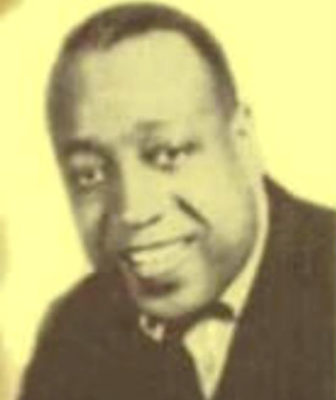 In 1936, Joseph James Yancey Jr., 1910-1991 co-founded the New York Pioneers Track and Field Club. This interracial track team, which has developed many Olympic athletes, was the first of its kind in the United States.
Joseph Yancey grew up in Harlem, where his father worked as a funeral director. Young Joseph "Ten Yards" Yancey was a star athlete who excelled in running at Saratoga High School and, later, at Virginia State College and New York University. Building on his education and track and field experience, Yancey worked for the Department of the Treasury as a Revenue Officer for 39 years while simultaneously coaching a number of prestigious runners. Although the I.R.S. offered Yancey several promotions in the department, he turned them down to devote his time to the boys of his track club. Whether by taking unpaid time off for meets and practices or by paying for equipment out of his own pocket, Yancey offered total commitment to his group, which was often the only place for Asian-American, African-American, Italian, Jewish, and female athletes to practice.
In the Olympics of 1948, 1952, and 1956, Yancey served as the head coach of the Jamaican Olympic team. His 1952 group included the "Flying Quartet," a relay team that ran the 1,600 meter race in 3 minutes, 39 seconds, thereby winning the gold medal in world record time. He also worked with Olympic teams from the Bahamas (1956 and 1960), British Guyana (1960), and the U.S. Virgin Islands (1968).
While he continued to live and work in the United States both in his career as a revenue officer and with the Pioneer Club, Yancey never got to coach the Olympic team of his home country. Until recently, this post was reserved for well-known college mentors or athletes, a distinction that for many years passed over Joe Yancey and other African Americans. When the United States finally hired the first non-white Olympic coach in 1984, however, it was Larry Ellis, a man whom Yancey had coached with the Pioneer Club.
Among Yancey's many lifetime awards and honors were several prestigious inductions, including to the Black Athletes Hall of Fame, the National Track and Field Hall of Fame, and the Harlem Professionals, Inc. Hall of Fame. He was also a member of Omega Psi Phi Fraternity and a life member of 369th Veterans Association, Inc. Joseph Yancey died in Teaneck, New Jersey on February 22, 1991 and is buried in Hawthorne, New York.
In May 2001 the Joseph J. Yancey, Jr. Senior Citizen Housing in Harlem was dedicated. It exists as a continuing reminder of Joe's concern for others.
Photo credit; Joseph J. Yancey, as coach of Jamaican Track And Filde team.
Related articles
Related Articles
---