---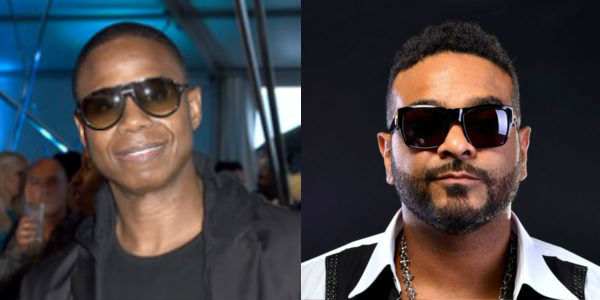 L. Londell McMillan, Chairman of The Source Magazine and Northstar Charities has announced The 5th Annual SOURCE360 Conference and Festival will take place, once again, in Brooklyn, New York, September 6-9, 2018. The 4-day conference and festival is mostly free to the public. Selected ticketed events are now open and available on Eventbrite. All events offer to the general public a full spectrum of performances and activations that engage and educate the community about the culture of Hip-Hop, arts, culture, music, fashion, sports, business, technology and crucial public policy concerns such as criminal justice reform.
For 30 years, The Source Magazine has been the Bible of Hip-Hop. For the past five years SOURCE360 has become more than a festival and hub of creative performances, but a gathering of national entertainment and civic influencers, artists and entrepreneurs ready to assess the state of Hip-Hop, discuss issues influencing the culture and provide opportunities for multi-generational Hip-Hop leaders to discuss the changing state of Hip-Hop and ways to bridge the gap between the young and old, locally and nationally.
In honor of the incomparable Aretha Franklin, SOURCE360 shall pay respect and produce a special "Hip-Hop & R&B Live" tribute to The Queen of Soul on Saturday, September 8th, 2018.
Confirmed performers, speakers and participants include, but are not limited to, Brad "Scarface" Jordan, Doug E. Fresh, DJ Kool Herc, Jim Jones, Maino, Casanova 2X, Phresher, Freeway, Mysonne, DJ Self, Dream Doll, KeKe Wyatt, Elle Varner, Mekka Don, ARNSTAR & Waffle NYC, Free (from 106th & Park) Josh X, Jaquae, DJ Nyla Symone, Taylor Girls, Bali Baby, Kyla Imani, Young Prophet, Young Devyn, Square Off Gang, Mariah Lynn, Justin Love, Ambassador Attallah Shabazz (eldest daughter of Malcolm X), activist Tamika D. Mallory, Reginald Hudlin, Nelson George, Kim Osorio, Marc Baptiste, Misa Hylton, Zab Judah, Africa Miranda, Tasha Turner, Kassandra Frederique, Dasheeda Dawson, Gia Thompson, Sonya Davie, Dana Rachilin, L. Joy Williams, NYPD Chief Maddrey, fitness guru Brittne Babe, and supermodel Jessica White (more to be announced).
Thursday, September 6, 2018
The SOURCE360 Conference and Festival (at Brooklyn Borough Hall) features the following panels: Health and Wellness, Community and Policing and The Business of Cannabis.
Friday, September 7, 2018
The SOURCE360 Conference and Festival (at BRIC Media Arts Center) features the following panels: Social Justice, Music, Technology and Making It in The Business and The Glam Panel. Friday Concert: "Unsigned Hype" and "Mic Check," The Source's music showcases for new and emerging artists.
Saturday, September 8, 2018
THE SOURCE360 FESTIVAL BLOCK PARTY (at Rockwell Place between Fulton St. and Dekalb Ave.)- featuring artists and musical and dance performances from Brickhouse NYC's X Factory (GenNex, Gen X, & GEN XS), Boxing, Step & Show from the Divine 9, KIDS360 activities, vendors, Live Dj's, sports activities, virtual reality games, fashion show, and more. Saturday Concert: SOURCE360 Tribute to Aretha Franklin, The Queen of Soul.
Sunday, September 9, 2018
To connect hip-hop culture, technology and education SOURCE360 will host its annual Youth Tech Hackathon. This activation gives students from grades 6-12 hands on training in digital, mobile technology and teaches them skills to create innovative solution.
Brooklyn Borough Hall, BRIC Media Arts Center, Rockwell Place (Between Fulton Street & Dekalb Ave.)
On sale now – https://source360.eventbrite.com
For more information on SOURCE360, contact SOURCE360@thenorthstargroup.biz and please visit www.thesource.com and www.thesource360.com. Join the conversation at #SOURCE360
---