---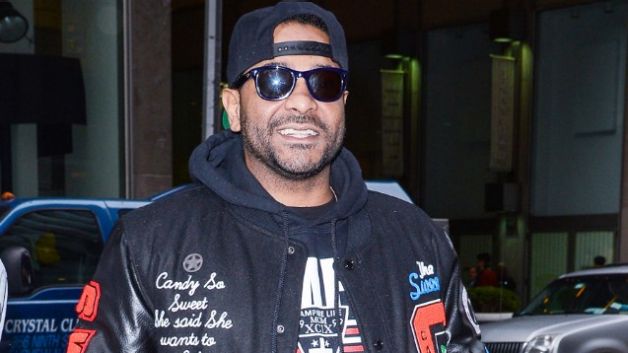 Jim Jones grew up on the streets of Harlem, and he made a place for himself quite early in the hip hop scene of Manhattan's Black Mecca. He takes hustle, responsibility, and especially education extremely seriously. His teenage son had to learn the right path the hard way after running late for school.
Jones taught his 13-year-old his son a lesson in the most embarrassing yet responsible manner ever.
He confiscated his son's mobile device, and he posted all about it on Instagram, after the teenager failed to get up and go to school on time.
He explained on his Instagram account that young Joseph was supposed to be off to school by 7:30 a.m. but instead he chose to get some more sleep and woke up only at 9:30 a.m.
The excuse was the fact that his father wasn't there to wake him up.
In the video that he posted on Instagram, Jones explains that his son seems to be too smart for his own good.
Jones lives a crazy life, and he doesn't get back home until 4 or 5 in the morning; this is the reason for which he can't always wake his son up, even if he manages to do so in most cases.
Joseph is supposed to get up and head for school regardless, especially if he insists on staying at his father's house where he knows very well the rules he has to follow.
Joey said that in his house, responsibility is the most important lesson and his son must learn it one way or another.
Joseph is now left without a phone, and he'll also be sent to his grandmother's house for a while, even if he's currently on fire.
Joey stated that he want to raise his son the right way and he really has to become a more responsible kid. Well, this is not the greatest tragedy ever, as we have all been there before when we were in our teenage years.
---