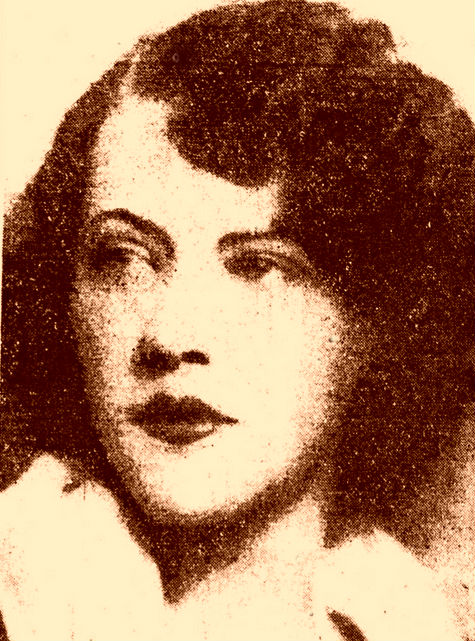 Isabel Washington, was born in Savannah, Ga.,. Isabel and her sister Fredi Washington became popular performers during the Harlem renaissance in Harlem, New York.
Sister Fredi starred in the 1934 film, "Imitation of Life."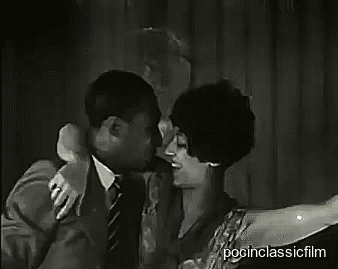 "Jimmy" and his "girlfriend" (Jimmy Mordecai & Isabel Washington)
Isabel played the "other woman" in Bessie Smith's only film, "St. Louis Blues." In this all-black cast short, legendary blues singer Bessie Smith finds her gambler lover Jimmy (played by Jimmy Mordecai) messin' with a pretty, younger woman (Isabel Washington); he leaves and she sings the blues, with chorus (Hall Johnson Choir) and dancers.

In People of Color in Classic Film reported that "Ms. Washington wasn't in the film for long, but those few moments immediately made me wish for more acting roles from her."
She was dancing at the Cotton Club when Adam Clayton Powell Jr., first saw her. Powell's minister father objected to his marrying a showgirl.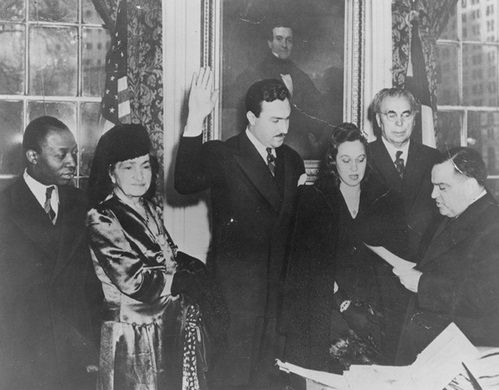 Adam Clayton Powell Jr. was sworn in to the New York City Council by Mayor Fiorello H. La Guardia. From left, Joe Ford; Powell's mother, Mattie; Powell; Powell's wife, Isabel; Powell's father, Adam Clayton Powell Sr., and La Guardia, January 1942.
But their wedding at Abyssinian Baptist Church, where Powell Sr. was the pastor, drew 3,000 spectators. After the divorce, Isabel became a special education teacher, and volunteered, did occasional performing and remained the center of a large social circle both in Harlem and on Martha's Vineyard. "My only problem is I don't have enough room on my calendar for everything I want to do," she said in 2002.
She died on May 1st, 2008.
Related Articles
---