---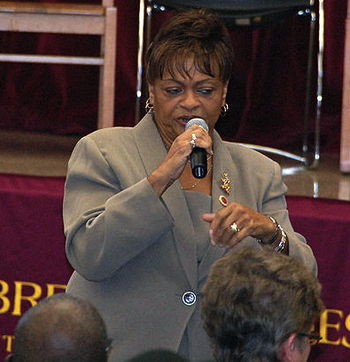 Harlem City Council Inez Dickens, the Black Institute President Bertha Lewis, NYC Public Advocate Letitia James, U.S. Representative Yvette Clarke, Mount Neboh Baptist Church Rev. Dr. Johnnie M. Green Jr., Assemblyman Michael Blake; and other Council Members Kallos, Cumbo, and Eugene, minority business owners representing construction, financial services, and other sectors.
Bertha Lewis will unveil "Not Good Enough," a report chronicling New York City and State's insufficient progress toward developing minority and women owned businesses (MWBEs). Minority business owners, faith leaders and elected officials will call for new solutions to the challenges facing MWBEs.
Tuesday, April 7, 2015 at 11 a.m.
City Hall Steps, In New York, NY, (212) 639-9675, http://www1.nyc.gov/
Related articles
Related Articles
---