---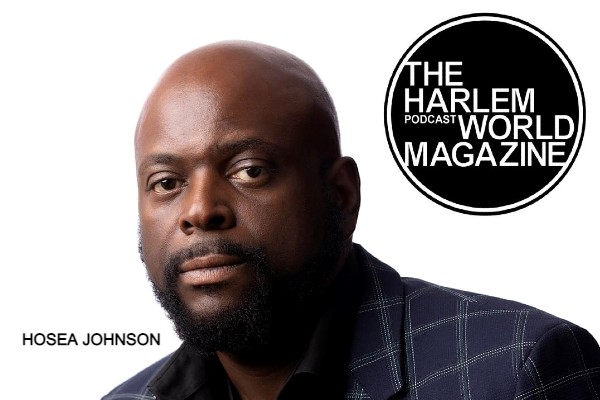 Join Harlemite Hosea Johnson, as he talks Harlem COVID, Family and Pride and more with host Danny Tisdale, on The Harlem World Magazine Podcast.
Hosea Johnson has captured wonderful Robert Mapplethorpe celebrity images of superstars like Mary J. Blige, Beyoncé, Al Sharpton, Harry Belafonte, and tons more.
A graduate of the prestigious Southern Illinois University with a studio in Harlem, New York. His Harlem studio where he shoots and lives in Harlem and Chicago with his husband and his mother.
For more information about Hosea Johnson: www.hoseajohnson.com
All on this week's edition of The Harlem World Magazine celebrates it's 18th birthday with founder and publisher, businessman, award-winning visual artist, educator, reality tv star on Colonial House, and former Harlem Community Board member Danny Tisdale.

Get Harlem World Gear at https://www.zazzle.com/store/harlemworldgear
Get more Harlem History at https://www.facebook.com/harlemhiistory
Please like and share the show.
Subscribe to our podcasts from iHeartRadio, to Apple Podcasts, to Spotify, to Google Podcasts, to Stitcher, to TuneIn + Alexa and get the feed here.
Find more from The Harlem World Magazine podcast at https://www.harlemworldmagazine.com/podcast
Follow us
Facebook: http://www.facebook.com/harlemworldmagazine
Instagram: http://instagram.com/harlemworldmagazine
Support the show (https://www.patreon.com/theharlemworldmagazinepodcast)
We want to say thank you to our partner Marko Nobles at Injoy Enterprises.
#harlem, #harlemworldmagazine, #hoseajohnson, #artists, #art
Support the show (https://www.patreon.com/theharlemworldmagazinepodcast)
---