---
Yahoo reports that Ever since Neil Patrick Harris and David Burtka welcomed their twins, Gideon and Harper, back in 2010, they have proved time and time again what incredible parents they are.
Anyways, the Harris-Burtka family really come into their own on Halloween, with the clan making it a tradition to post the most adorable and lovable family Halloween portraits every year, so much so that we have actually found ourselves getting excited about what they will be dressing as each year.
In short, the famous family's Halloween costumes have become as much of an October 31st tradition as eating too many toffee apples and watching Hocus Pocus.
When Gideon and Harper turned one, Neil and David kicked off the tradition with a Peter Pan themed extravaganza, with David dressing as Peter Pan, his husband as Captain Hook, Gideon as Smee and Harper as Tinkerbell: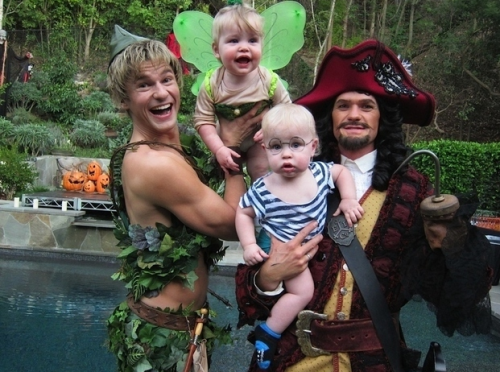 Aged two, Neil was the Tin Man, David the Scarecrow, Gideon the Lion, and Harper Dorothy as they recreated The Wizard Of Oz: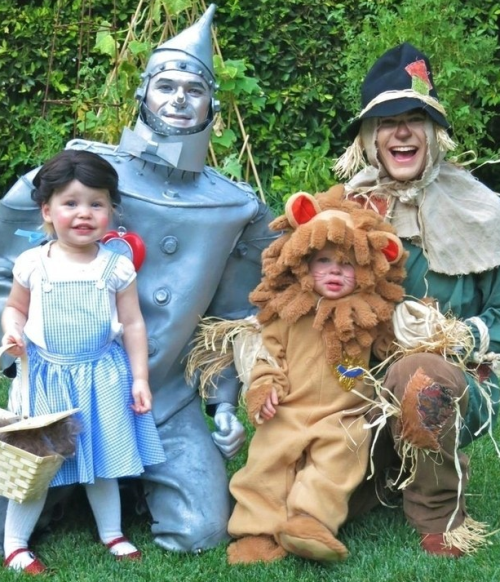 The next year, the proud dads dressed as Tweedledee and Tweedledum, with Gideon as The White Rabbit and Harper as Alice for their Alice In Wonderland Halloween portrait: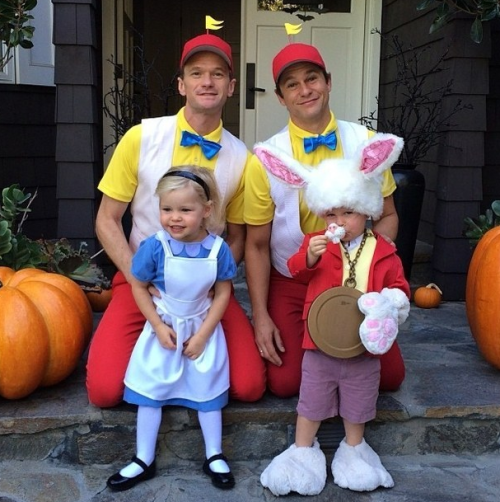 Just when we thought that they couldn't get any better for 2015 the family proved us wrong, with Neil taking to his Instagram page last night to share their Star-Wars-inspired costumes, proving yet again that they really are one of the most adorable families around: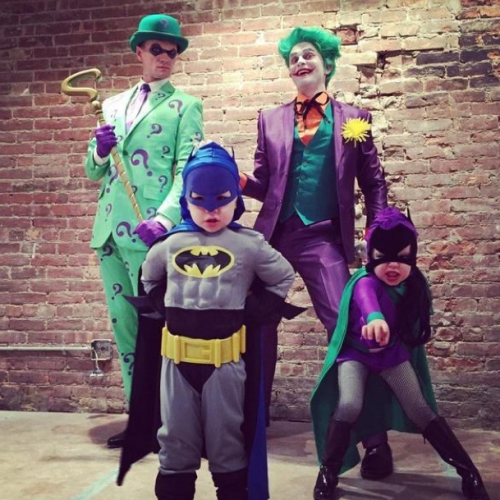 Needless to say, we are already counting down the days until Halloween 2016, just so that we can see what theme they go for next.
Send us photos below of your family photo wore for Harloween.
---