---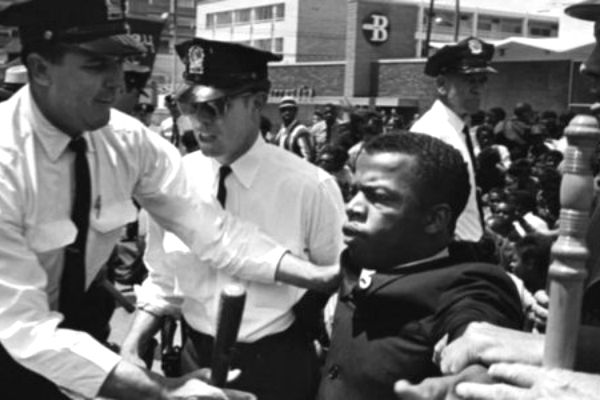 Today, Harlem Representative Adriano Espaillat released the following statement on the passing of Congressman John Lewis:
"America lost a giant, and our hearts mourn with the passing of our dear friend and colleague, civil rights icon Congressman John Lewis,"
said Rep. Adriano Espaillat. "Congressman Lewis was a leader of extraordinary principle who stood at the vanguard of the Civil Rights Movement. During his life and career, Congressman Lewis demonstrated unrivaled courage, leadership, and commitment to the vitality and diversity of our nation.
"It was truly awe-inspiring and my honor to serve with Congressman Lewis in the United States House of Representatives. His torch may have dimmed, but his legacy forever shines bright in Congress as we continue to champion the work that he held dear to ensure equality, freedom and justice for all."
First elected to Congress in 2016, Rep. Adriano Espaillat is serving his second term in Congress where he serves as a member of the influential U.S. House Foreign Affairs Committee, the House Committee on Transportation and Infrastructure, and the House Small Business Committee.
He serves as a Senior Whip of the House Democratic Caucus and is a member of the Congressional Hispanic Caucus (CHC) where he also serves in a leadership role as CHC Whip. He is also chairman of the CHC Task Force for Transportation, Infrastructure and Housing. Rep. Espaillat's Congressional District includes Harlem, East Harlem, northern Manhattan and the north-west Bronx. To find out more about Rep. Espaillat, visit online at https://espaillat.house.gov/.
Photo credit: John Lewis in the 1960's.
---