---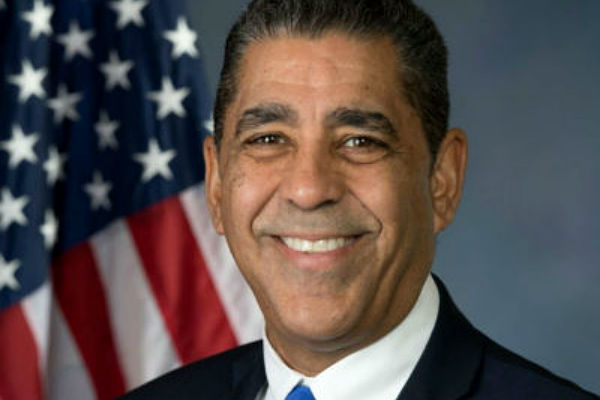 Today, Representative Adriano Espaillat released the following statement in response to the LA Times report detailing the level of abuse at the ICE Irwin County Detention Center.
"Several weeks ago, my congressional colleagues and I visited the Irwin County Detention Center in Ocilla, Georgia, a facility currently used by Immigration and Customs Enforcement (ICE). Our trip came on the heels of deeply disturbing allegations that suggested invasive medical procedures were being conducted on female detainees at the facility, sometimes without their consent," said Rep. Espaillat.
"During our investigative visit, I came in contact with one woman, a Dominican-national, who shared both her desire to be repatriated as well as her genuine concern for several of her fellow detainees' health, which was deteriorating under the care and conditions of the facility. All of the detainees she advocated for were also of Dominican descent.
"Upon leaving the facility, my staff contacted officials in the Government of the Dominican Republic to notify them of the accounts shared with me, and they immediately initiated a process to repatriate these Dominican nationals.
"Earlier this week, my office received confirmation that the five women from the Irwin County Detention Center in Georgia have been safely repatriated to their native country of the Dominican Republic – I extend my appreciation to President Abinader and his administration, as well as the countless advocates and attorneys, for their partnership in this effort.
"While I am relieved that my office was able to secure these women's release from the Center, I remain appalled that this ever took place on American soil or required intervention from a U.S. Congressmember.
"The report released by the LA Times further reiterates the horrifying accounts coming out of the facility and illustrates just how far the United States has deviated under President Trump, who has taken every opportunity to dehumanize immigrants and refugees these past few years.
"My office is focused on assisting with the release of other individuals who have expressed a desire to be transferred from this facility or repatriated to their respective home country. I firmly believe that this behavior is not only despicable and vile, but also potentially criminal in nature – the physician, his staff, and the government agents who failed to act must all be held to account.
"I continue my call for the closure of the Irwin facility, and if we are to regain our sense of humanity and descency, we must close this facility now."
First elected to Congress in 2016, Rep. Adriano Espaillat is serving his second term in Congress where he serves as a member of the influential U.S. House Foreign Affairs Committee, the House Committee on Transportation and Infrastructure, and the House Small Business Committee.
He serves as a Senior Whip of the House Democratic Caucus and is a member of the Congressional Hispanic Caucus (CHC) where he also serves in a leadership role as CHC Whip. He is also chairman of the CHC Task Force for Transportation, Infrastructure and Housing. Rep. Espaillat's Congressional District includes Harlem, East Harlem, northern Manhattan and the north-west Bronx. To find out more about Rep. Espaillat, visit online at https://espaillat.house.gov/.
---