---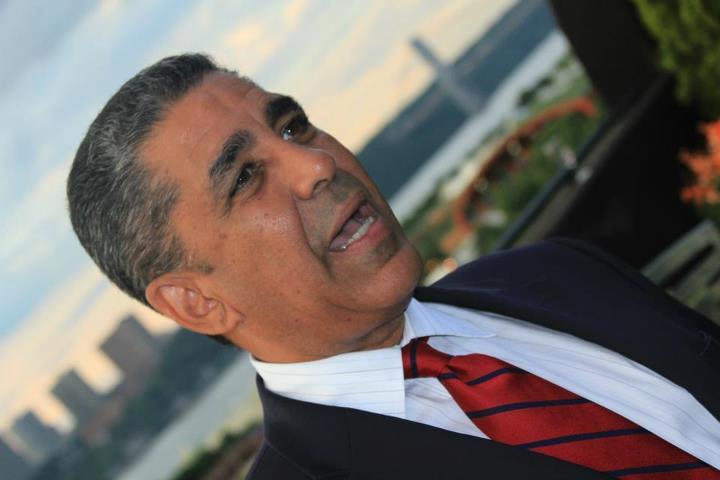 Today, Harlem Rep. Adriano Espaillat and Jerrold Nadler released the following statements on the occasion of House passage of two key amendments.
Co-authored by Espaillat and Nadler, to the House surface transportation reauthorization bill, the INVEST in America Act.
The amendments make New York City a direct recipient for $1 billion in federal transportation funds and allow high-performing transportation agencies like New York City's DOT to follow streamlined project delivery processes, speeding up transportation project timelines throughout the city.
"Our communities need our support more now than ever before, and that support needs to begin from the ground up – starting with our city's transportation infrastructure," said Rep. Espaillat. "After decades of lackluster infrastructure investments, House passage of both of our INVEST in America Act amendments is not only incredible news for my constituents, but a huge win for all of New York City. These changes will not only give our city direct access to a new billion-dollar allocation of federal funds but will also transform and streamline the delivery of dozens of vital transportation projects across the city. These amendments are just a first step towards more robust investments in our transportation infrastructure that are required for us, and our communities, to build back better."
"As we continue to recover from the COVID-19 pandemic and Congress works to build back better, it is vital that New York City receives the tools and funding needed to strengthen and rebuild its infrastructure," said Rep. Nadler. "The House passage of our INVEST in America Act amendments will give New York City access to a new billion-dollar direct funding stream for local investment and allow the city to expedite the approval of critical local transportation infrastructure projects. These amendments will improve the city's ability to make targeted, transformative infrastructure investments that emphasize mobility and access and tackle the climate crisis head-on."
"We thank Representatives Nadler and Espaillat for their leadership in offering this amendment, which will help cities use federal dollars faster and more effectively to deliver transformative projects that make our streets safer, more equitable, and more sustainable, and create good jobs and more vibrant neighborhoods," said New York City Department of Transportation Commissioner Hank Gutman.
The first, the Espaillat/Nadler Amendment would allow city transportation agencies to directly apply for funds through a new Metropolitan Performance Program.
The new program provides $1 billion over five years to advance locally selected projects and authorizes the Secretary of Transportation to designate a high-performance tier of Metropolitan Planning Organizations based on technical capacity to manage federal-aid highway funds.
This amendment would allow city transportation agencies to receive the same designation so they can receive funds directly.
The second, the Nadler/Espaillat Amendment, will allow cities with major transportation agencies to accelerate the completion of transportation projects, lower project costs and improve project quality and safety through enhanced design and build contracting.
Through improved project delivery, states have been able to reduce project durations by at least one to two years.
With this amendment, cities like New York will now be able to fast-track the completion of critical street safety, transit, and transportation infrastructure.
Together, the amendments will make more federal transportation dollars accessible to New York City's Department of Transportation, allowing more projects receiving federal aid to advance on a faster timeline.
Representative Espaillat is the first Dominican American to serve in the U.S. House of Representatives and his congressional district includes Harlem, East Harlem, West Harlem, Hamilton Heights, Washington Heights, Inwood, Marble Hill and the northwest Bronx.
First elected to Congress in 2016, Representative Espaillat is serving his third term in Congress. Representative Espaillat currently serves as a member of the influential U.S. House Committee on Appropriations responsible for funding the federal government's vital activities.
He is also a member of the Congressional Hispanic Caucus (CHC), where he serves as the Second Vice Chair and is a member of the Congressional Progressive Caucus, where he serves as Deputy Whip.
Representative Espaillat also currently serves as a Senior Whip of the Democratic Caucus. To find out more about Rep. Espaillat, visit online at https://espaillat.house.gov/.
---