---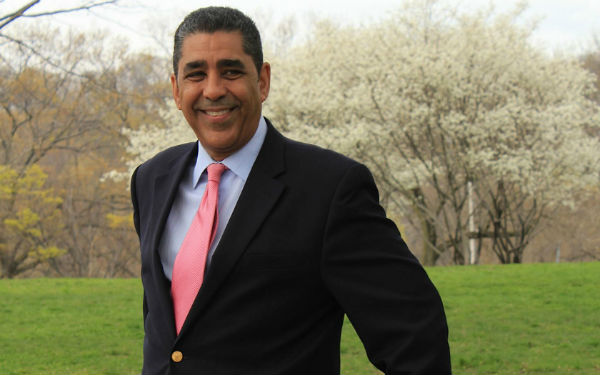 Today, Harlem Congressman Adriano Espaillat, issued the following statement after he spent months urging the Department of Education to reconsider its decision to fund the TRIO Upward Bound program at Columbia University and other institutions throughout New York City.
Columbia University has since been awarded a grant totaling more than $900,000.00 for Fiscal Year 2017 for Upward Bound programs that serve low-income and first generation students who will benefit throughout the city.
Harlem's Bill Perkins, Adriano Espaillat, Inez Dickens, Brian A. Benjamin And Others At Harlem Town HallOn Wednesday, August 2nd, 2017, Mayor Bill de Blasio will host a town hall with residents of 9thCoun…Jul 27 2017harlemworldmag.com
"Upward Bound is an essential educational resource for some of our most vulnerable students," said Rep. Adriano Espaillat. "Following our steadfast commitment to push for critical funding of Upward Bound, students at Columbia University and in communities across the country will continue to benefit from these invaluable educational services, providing an academic foundation that will help these young people for decades to come. I commend Columbia University President, Lee C. Bollinger, Columbia's Double Discovery Center, and all advocates who joined our efforts to urge Secretary Betsy DeVos and the Department of Education to revisit its earlier decision to deny Upward Bound funding. Together we made a difference on behalf of Upward Bound students and hard working families across the nation to ensure they continue to have access to opportunity and achievement through higher education."
Harlem Rep. Adriano Espaillat Responds To Trump's Phoenix RallyA couple of days ago, Rep. Adriano Espaillat (NY-13) spoke with CNN's New Day host Chris Cuomo in re…Aug 25 2017harlemworldmag.com
"We are pleased that Double Discovery Center's Upward Bound application has been approved and are grateful to Representative Espaillat for his commitment to this important program," said James J. Valentini, Dean of Columbia College and Vice President for Undergraduate Education. "Double Discovery has a special relationship with Columbia College, as it was founded more than 50 years ago by Columbia undergraduates who wanted to build connections between the university and our surrounding neighborhoods. We look forward to Upward Bound continuing to make a difference for both Columbia undergraduates and for high school students in our community."
Harlem Rep. Adriano Espaillat On Steve Bannon's Removal By Donald TrumpToday, Congressman Adriano Espaillat issued the following statement in response to Steve Bannon's re…Aug 18 2017harlemworldmag.com
Earlier this year, Rep. Espaillat led the push for the Department of Education to reconsider previously rejected Upward Bound program funding applications over minor typographical and spacing errors. Following a press conference and several phone calls and written correspondence to Secretary Betsy DeVos, Rep. Espaillat considers this latest decision a victory for TRIO Upward Bound and students of Columbia University and other institutions who rely on the program for their educational preparedness and higher education attainment.
---