---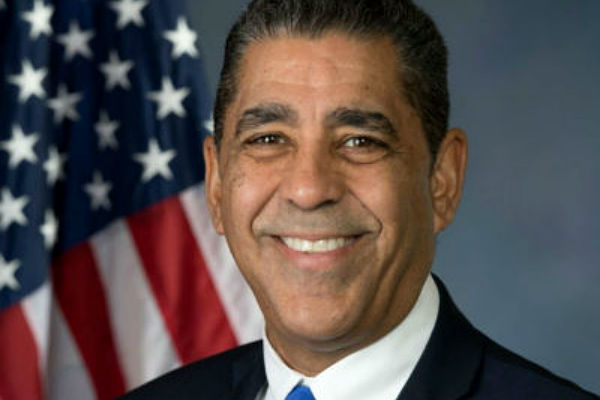 Harlem Rep. Espaillat released the following statement on his appointment by Speaker Nancy Pelosi and approval by the House Democratic Caucus.
The House Democratic Caucus serves once again on the distinguished House Committee on Education and Labor for the 117th Congress.
This appointment comes in addition to Espaillat's earlier appointment to serve on the powerful Appropriations Committee:
"Thank you, Speaker Pelosi, the House Democratic Caucus, and Education and Labor Committee Chairman Bobby Scott for the privilege to serve on the Education and Labor Committee, marking my second tenure on this distinguish committee," said Rep. Espaillat (NY-13). "This committee is truly special to me as it was once chaired by the first representative of New York's 13th Congressional district – the Honorable Congressman Adam Clayton Powell Jr., – and has a very special place in my heart and to the constituents of my district. Under the leadership of Chairman Scott, the official portrait of Congressman Powell was hung in the committee's hearing room, enshrining his legacy and the impact on our nation, and I was honored to participate in the unveiling ceremony.
"Chairman Scott has never wavered in his conviction and commitment to equity in education and civil rights for all students and workers in this county, and I look forward to working closely with him once again to ensure educational and workforce opportunities thrive while ensuring equity in our education system, supporting and protecting America's workforce, and expanding access to high-quality and affordable health care that has brought me back to this committee. I am ready to continue my work and look forward to building on the progress the Education and Labor Committee has created for communities around the nation."
Representative Espaillat is the first Dominican American to serve in the U.S. House of Representatives and his congressional district includes Harlem, East Harlem, West Harlem, Hamilton Heights, Washington Heights, Inwood, Marble Hill, and the north-west Bronx.
First elected to Congress in 2016, Representative Espaillat is serving his third term in Congress.
Representative Espaillat currently serves as a member of the influential U.S. House Committee on Appropriations responsible for funding the federal government's vital activities.
He is also a member of the Congressional Hispanic Caucus (CHC), where he serves as the Second Vice-Chair and is a member of the Congressional Progressive Caucus, where he serves as Deputy Whip.
Representative Espaillat also currently serves as a Senior Whip of the Democratic Caucus.
To find out more about Rep. Espaillat, visit online at https://espaillat.house.gov/.
---