---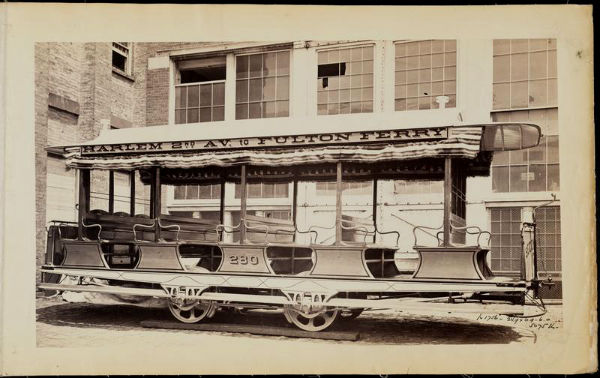 Mass transit or horseless carriages has been part of the landscape uptown since the end of the turn of the 19th century in Harlem.
It began with regular steam ferry service in the early 1810s and horse-drawn omnibuses plied city streets from Harlem to Houston starting in the late 1820s.
Expanding networks of horse railways emerged by the mid-19th century. The electric streetcar became the dominant mass transit vehicle a half-century later. During this era, mass transit had a significant impact on American urban development.
With that development came a fleet of handmade wooden horse-driven and horseless carriages beautifully painted custom handmade carriages: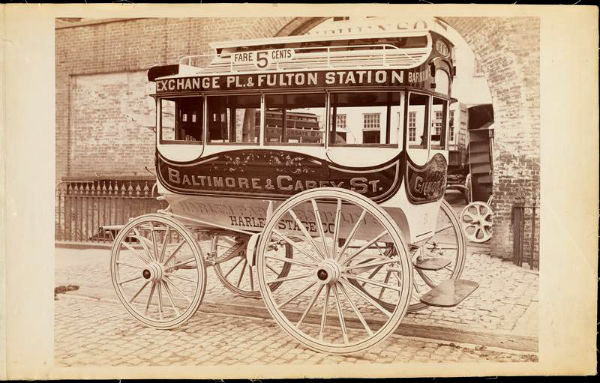 "Exchange Pl. & Fulton Station, Baltimore & Carey St.," and Harlem Stage Coach.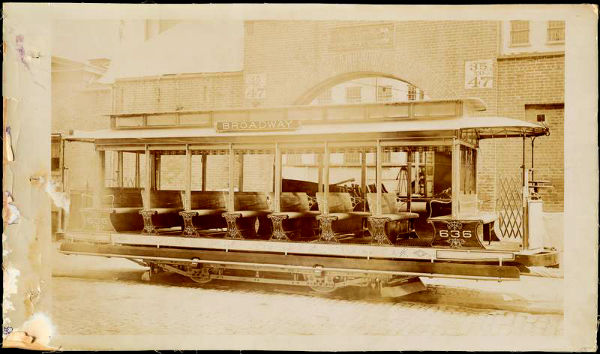 The "Broadway 636."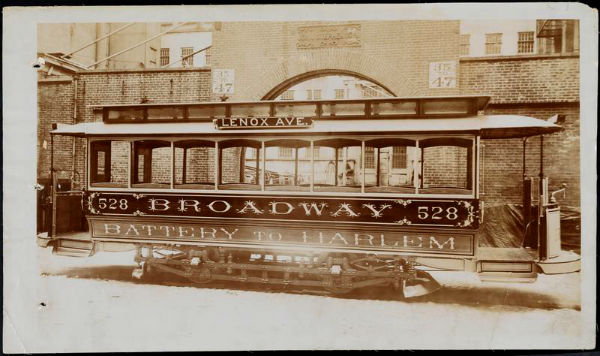 The "Lenox Avenue 528 Broadway, it ran from Battery To Harlem."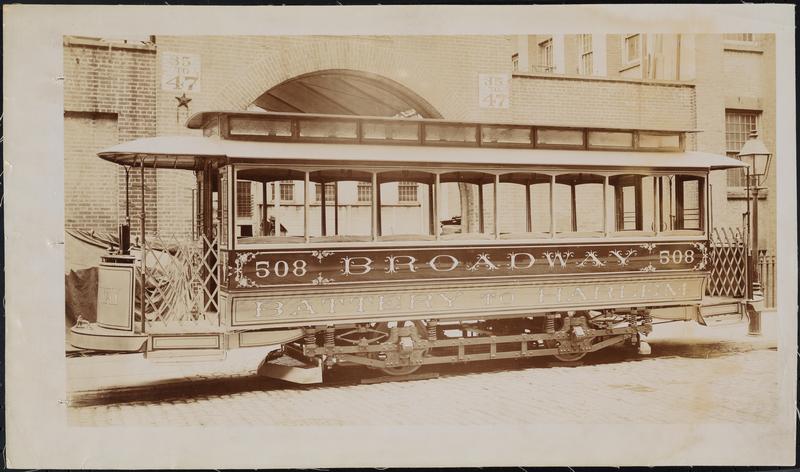 The "508 Broadway" ran from Battery to Harlem.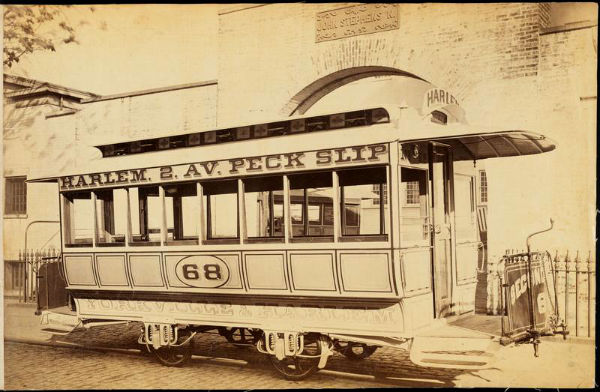 The "Harlem 2 Avenue Peck Slip 68"  from York Village to Harlem
Mass transit's importance in the lives of most Americans started to decline with the growth of automobile ownership in the 1920s, except for a temporary rise in transit ridership during World War II.
Photo credit: 1) Harlem 2nd Avenue to Fulton Ferry No. 280 streetcar.,1870-1885. 2) Omnibuses (Harlem Stage Co. No. 9 streetcar.), 1865. 3) Cable Cars (Broadway No. 636 streetcar, Battery to Harlem.), 1893. 4) Electric Cars (Broadway streetcar No. 528, Lenox Ave., Battery to Harlem.), 1887-1898. 5) Electric Cars (Broadway streetcar No. 508, Battery to Harlem, with General Electric motor.), 1892-1898. 6) Closed Cars (Yorkville & Harlem No. 68 streetcar, Harlem, 2nd Avenue, and Peck Slip.), 1895. By John Stephenson. Via mcny.org
---