---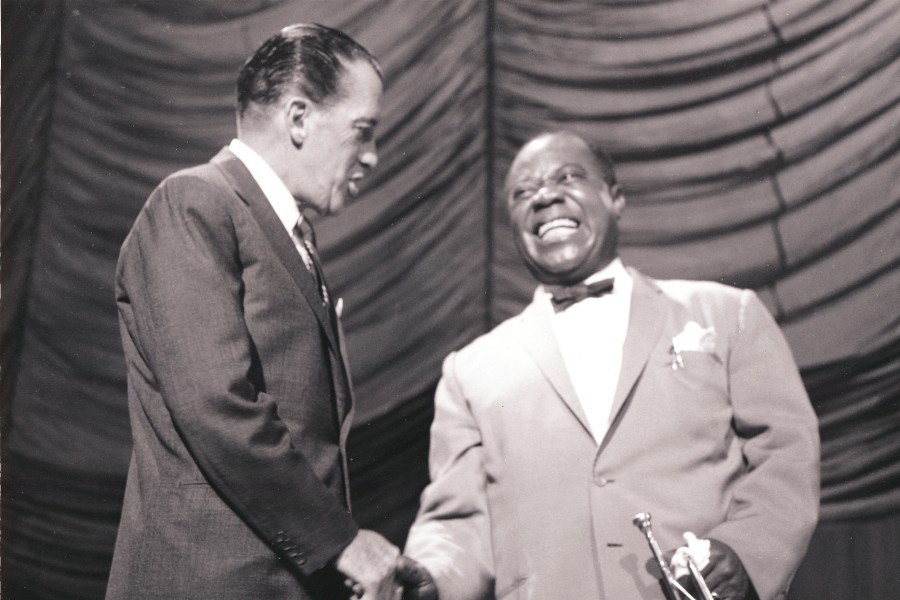 Today, marks yet another milestone for Harlemite Ed Sullivans, in The Ed Sullivan Show's history, one year after hitting the one billion total views mark.
The Ed Sullivan Show has amassed more than two billion total views across all channels (including YouTube, Apple Music, and Facebook), in tandem with reaching the 670 thousand YouTube Subscribers milestone and more than 450 million YouTube views. The long-running variety show, which kicked off its 75th Anniversary in June, expanded its reach exponentially via a global digital rights agreement between UMe and SOFA Entertainment Inc. in June 2020. The library encompasses the show's historic 23-year primetime run on CBS. 
Scores of rarities were made available digitally for the first time including iconic entertainers and influential figures from just about every category of cultural relevance, including music, comedy, sports, film, dance, opera, and Broadway. 
Sullivan was the first to bring country music (Chet Atkins, Johnny Cash, Loretta Lynn, Jimmy Dean, Brenda Lee, and Buck Owens) and many key jazz artists Ella Fitzgerald, Nat King Cole, Louis Armstrong, to national television viewers. 
Sullivan invited and featured some of the earliest or first televised performances of music superstars including Elvis Presley, Stevie Wonder, The Band, The Beach Boys, The Beatles, The Jackson 5, The Mamas and The Papas, The Supremes, and The Rolling Stones. Many people and critics agree that if it wasn't for The Ed Sullivan Show, they wouldn't have been exposed to the musicians who continue to hold their positions as icons today. 
Ed invited Black artists onto his stage despite what network censors and the show's sponsors demanded. In a segregated era when music heard on the radio was either white pop or "race" music, Ed was never afraid to cross racial lines. If you had talent, you were on his show. Sullivan's showcasing of Motown artists occurred due to the great relationship forged by Berry Gordy and Ed Sullivan. It led to one of the most impactful partnerships in music and television history. The Supremes, The Temptations, Smokey Robinson and The Miracles, Stevie Wonder, Marvin Gaye, Gladys Knight, Diana Ross, and many more Motown stars became household names and music legends, in large part due to their Sullivan appearances.
Across YouTube/Apple Music/Facebook, the most-viewed clips include The Jackson 5's "I Want You Back" (75M streams), Elvis Presley's "Hound Dog" (62M streams) and "Don't Be Cruel" (54M streams), Ike & Tina Turner's "Proud Mary" (48M streams), The Temptations & The Supremes' "Get Ready/Stop! In The Name of Love/My Guy" (38M streams), Neil Diamond's "Sweet Caroline" (48M streams), Janis Joplin's "Maybe" (28M streams), Tom Jones' "Delilah" (27M streams), and The Mamas & The Papas' "Words Of Love" (22M streams), and "Creeque Alley" (20M streams). 
"Ed Sullivan's impact on American culture and music cannot be understated. He had the ability to spot raw talent and give them the opportunity to reach almost every household in America. The subsequent superstar trajectory of many of these artists' careers can all be traced back to Sullivan. We are honored to be able to continue his legacy by introducing new audiences to talent he discovered, across all platforms.," comments Bruce Resnikoff, UMe President & CEO.
"Surpassing this incredible milestone is a testament to the iconic talent who appeared on the Sullivan stage for 23 years. It's remarkable that 73 artists who appeared on The Ed Sullivan Show have been inducted into The Rock & Roll Hall of Fame. Ed Sullivan's legacy and impact on pop culture continues to reverberate today," adds Josh Solt, CEO of SOFA Entertainment.
"Ed could never have dreamed his life's work would one day be available for billions around the globe to see. He gave us a cultural encyclopedia of entertainment that showcased the world's finest talent. Sunday nights on his stage could make or break a career. The Ed Sullivan Show had it all. There's never been another like it," adds Andrew Solt, Founder of SOFA Entertainment.
The official YouTube channel of The Ed Sullivan Show.
Playlist of Rock & Roll Hall of Fame inductees – their debut or early performances from The Ed Sullivan Show, HERE.
The Ed Sullivan YouTube Channel is also home to a host of themed video playlists such as: Rock Icons, Recent Videos, Motown Artists, Iconic Singers, and HD Performances.
The Ed Sullivan Show
The Ed Sullivan Show holds the record as the longest-running primetime variety show in television history with a 23-year run on CBS.   For nearly a quarter century, Ed Sullivan hosted the greatest array of talent on television, including Elvis Presley, The Beatles, The Rolling Stones, and Motown artists such as The Supremes, The Temptations and The Jackson 5. Every Sunday night at 8pm on CBS from 1948-1971, The Ed Sullivan Show showcased a wide variety of pop culture from the worlds of music, comedy, novelty and much more. The library of 1,000 hours includes over 10,000 performances. The Sullivan Show was one of the first shows to be shot in front of a live audience introducing musical talent to the world – Dick Clark, Don Kirshner, Don Cornelius, Soul Train, and Johnny Carson were influenced by and used The Ed Sullivan Show as their template. Fallon and Colbert today still highlight artists from music, TV, and film, giving them a platform to directly connect with a global audience.  Along with the official YouTube channel, The Ed Sullivan Show continues its TV run on Decades and MeTV as well as streaming on Pluto TV, Plex and Amazon Freevee.
SOFA Entertainment
In 1990, Andrew Solt founded SOFA Entertainment Inc. and acquired The Ed Sullivan Show from the Sullivan family. In 2020 Josh Solt left Google to lead SOFA as CEO of the company. The Ed Sullivan Show is the most revered variety show in American television history. SOFA Entertainment is the copyright holder of the original Ed Sullivan programs and over 150 hours of newly created programming. 
UMe
Universal Music Enterprises (UMe) is the global catalog and special markets division of Universal Music Group (UMG).  Working closely in concert with UMG's record labels, territories and operating companies, UMe provides a frontline approach to catalog management, an emphasis on strategic marketing initiatives and creating opportunities in new technologies.
Photo credit Ed Sullivan and Louis Armstrong.
---