---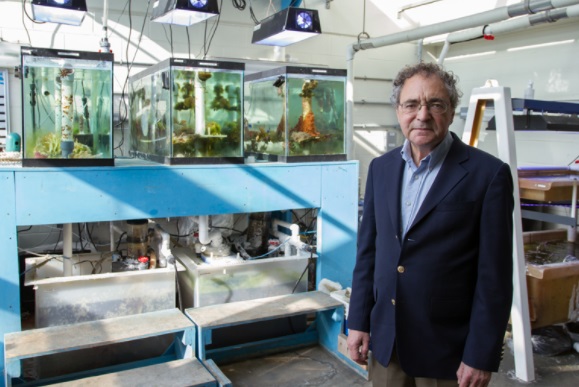 Join Dr. Paul G. Falkowski, as he talks about his winning a Noble Prize on the environment, his fave place in Harlem, new research regarding an artic flooding of Harlem around 2100 and much more, with host Danny Tisdale, on The Danny Tisdale Show.
Dr. Paul G. Falkowski was born in Harlem, NY. Dr. Falkowski was educated at the City College of New York, where he received his BSc. and MSc.degrees. As the lead principal investigator for Rutgers DMCS' Environmental Biophysics and Molecular Ecology Laboratory, Dr. Falkowski's research interests include many topics that fall under this category, including biogeochemical cycles, photosynthesis, biological oceanography, molecular biology, biochemistry and biophysics, physiological adaptation, plant physiology, evolution, mathematical modeling, and symbiosis.
Dr. Falkowski also has specific energy interests in optimizing the production of algal feedstocks for biofuels and secondary metabolites, designing and optimizing biologically inspired catalyzers for hydrogen production and nitrogen fixation, and analyses of long-term changes in technology that increase energy efficiency, and a 2018 Noble Prize on the environment winner.
Get more information here.
Here's the talk (our apologies for the audio difficulties):
All on this week's edition of The Danny Tisdale Show; the podcast show hosted by businessman, visual artist and former Harlem Community Board member Danny Tisdale.
Check out more great Harlem World Radio interviews on itunes, Youtube or download them wherever you get your podcasts.
---