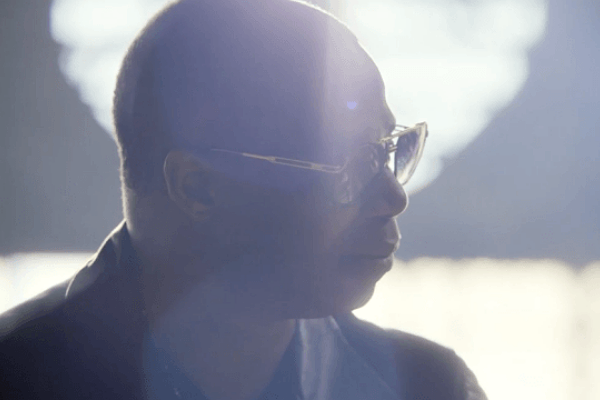 Interactive One (iOne), the fastest growing and definitive digital platform for African American, and Millennial audiences, today announced the launch of "Music in Motion," an innovative digital content series for Toyota Avalon that centers on creating your own unconventional destiny as shown through the intersection of art and music. The series will be anchored on TheUrbanDaily and promoted across iOne properties, including GlobalGrind and HelloBeautiful. Additionally, the content will be promoted on iOne social channels to easily enable influencers to share it across their social networks.
The series celebrates the spirit of the "rule breaker" who purposely chooses the path less traveled and rarely shies away from a challenge. Rule breakers define our culture and contribute to the world in ways most could never imagine.

"We are thrilled to announce this new series for Toyota Avalon and excited to celebrate those who have taken a different path and found monumental success in the areas of music and art," said Detavio Samuels, President of Interactive One. "We pride ourselves on being able to put brands at the epicenter of culture and that's exactly what this series does—utilizing Toyota's commitment to innovation to inspire content around some of today's most innovative rule breakers.  We partnered with William Moore, Media Planning Supervisor and Julie Atwell, Creative Director on Toyota at Burrell to bring these concepts to life for the Toyota Avalon."
"Music in Motion" features non-conformists NOLA hip hop artist and record producer, Jay Electronica, and rapper, record producer and beat boxer, and Harlemite Doug E. Fresh (aka the Human Beat Box), who both have found success in following their passions and not the crowd.   The custom vignettes pair the musicians with edgy, eccentric artists. In the first installment Jay is writing and performing music in a white jumpsuit as concept artist Justin Kaufmann (JustinK) draws on his urban-art ethos splashing paint all over the speakers and showing how paint reacts to vibrations to create a modern work of art. Doug is gets a portrait done while holding a microphone as artist Erika Iri5 Simmons, known for using experimental materials, demonstrates how unconventional methods can create something to be revered.  The Toyota Avalon is seamlessly integrated as a choice to enhance the road less traveled.
The Music in Motion videos can be found here:
http://theurbandaily.com/music-in-motion/.
All content was produced by OneX – the branded content studio recently launched by iOne parent company Radio One, Inc.
 For more information, visit www.interactiveone.com. 
Related Articles