---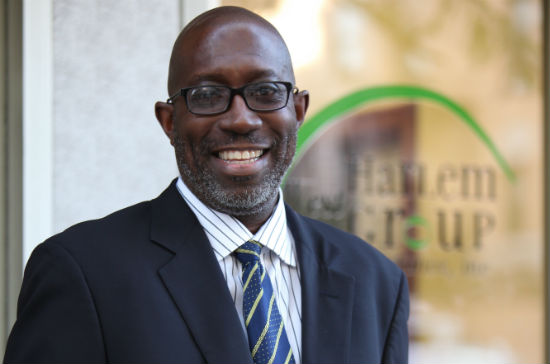 Executive Director of West Harlem Group Assistance (WHGA) Donald C. Notice will be honored with the Community Development award at the 2015 FACE List Awards for his impact on development in Harlem.
Produced by leading pan-African media company, Face2Face Africa, the FACE List Awards is the capstone event of the company's annual Pan-African Weekend in New York. The prestigious awards honor pioneers and trailblazers in business, leadership, sports, entertainment, technology, health, and non-profit who have contributed toward the progress and development of the pan-African community.
According to CEO Isaac O. Babu-Boateng, Notice, as a long time leader in community development in Harlem, has supported and impacted African immigrant communities and other minority groups.
"Harlem has welcomed African immigrants for several decades now and it is where most of them make their home. WHGA, through the leadership of Mr. Notice has positively impacted African communities and other minorities by providing access to the social support and resources needed for success. We are proud to honor his commitment with the Community Development Award," he said in statement.
The 2015 FACE List Awards honorees are some of the most prominent and celebrated pioneers of this generation, including actors and power couple Boris Kodjoeand Nicole Ari Parker, Chief Information Officer at Walmart-Asia Fumbi Chima, Managing Director and VP of NBA Africa Amadou Fall, Founder and Managing Director of Mara Group Ashish J. Thakkar, renowned fashion designer Mimi Plange, and Founder and Executive Director of Shared Interest Donna Katzin.
"I feel deeply honored to be recognized by Face2Face Africa among some of the world's renowned change makers. Led by dynamic and intelligent group of leaders, Face2Face Africa is bridging our global communities across the African diaspora to ensure a stronger more united effort in addressing the problems and issues that face our communities. I know that this only the beginning and I look forward to working with Face2Face Africa in the years to come." Said Donald C. Notice.
The black-tie awards dinner and cocktail reception will be held on Saturday, July 11th at ESPACE Ballroom in New York. For tickets/table reservations visit:www.panafricanweekend.com/tickets or contact Face2face Africa at 888-505-1299 or at info@f2fafrica.com.
Related Articles
---