---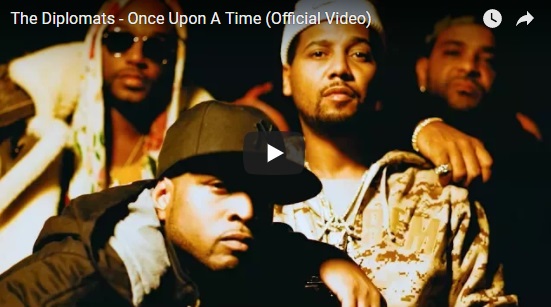 Vibe reports that The Diplomats reunited last month when the Harlem legends released their scorching track, "Once Upon a Time."
Today, the song, produced by The Heatmakerz, gets a video treatment. With Kid Art behind the camera lens, Killa Cam, Jim Jones, who co-directs the visuals, Juelz Santana and Freaky Zeeky look stylish while rapping for the camera with a choir humming in the background.
"Who wants smoke, I have it looking like a hookah bar/Welcome back to the hallway loiterers/I made mills off the white girl, I exploited her/No disrespecting the ladies, word from my team (why)/That's the reason Dame smacked Harvey Weinstein/On the set of Paid In Full, y'all gave him hell about it/Some foul shit happened once, Capo, tell 'em about it,"
Cam raps.
The above lyrics may be the best lines on this entire song. Here, Killa is referencing movie mogul Harvey Weinstein, who's been accused of sexual assault by dozens of women.
Here's the video:
---