---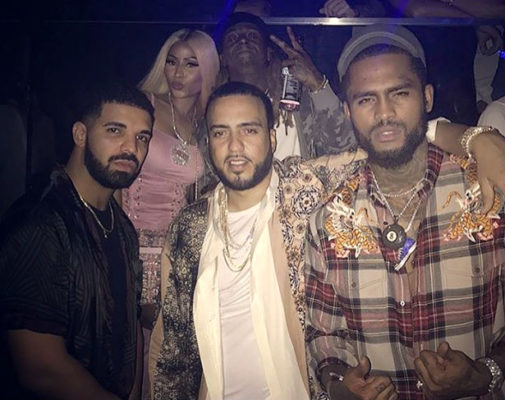 Ever since signing with Def Jam way back in September 2016, the public has been waiting for the first big release from Harlem rapper [easyazon_link identifier="B0747ZLKHV" locale="US" tag="harlemworld-20″]Dave East[/easyazon_link]. Fans may finally be getting their wish, with East taking to his Instagram page on Sunday evening to share the official artwork and release date for his major label debut, Paranoia: A True Story.
According to East's post, the album is set to drop in less than two weeks, with the rapper targeting an Aug. 18, 2017 drop.
Many came to know East because of his connection to a famous mentor in the rap world. Under a joint venture with Mass Appeal Records, East was mentored early on by Nas, and if he holds true to his word, he will be an executive producer for Paranoia. East has gone above and beyond to thank the Queensbridge native for his guidance and what it has meant for his career.
"Nas really introduced the world and a lot of people to me," said East, "that was ideal as far as me first coming in. It's at a time now where a machine really helps what I'm trying to do, especially being from New York and not trying to just stay in New York. I'm not trying to be underground or classified as a certain type of dude."
If his last couple projects are to be used as guides of what's to come, there should be plenty of big-name features on Paranoia. His last mixtape, 2016's Kairi Chanel, featured appearances from heavyweights like 2 Chainz, Fabolous, The Game, and Cam'Ron, and he continues to keep pretty elite company these days; the Harlem native was spotted out in Miami with Drake, French Montana, Nicki Minaj, and Lil Wayne in late July 2017 (see above).
As for the size and scope of Paranoia, you'll have to stay tuned for now. The good news is there isn't long left to wait, with less than two weeks separating us from East's major label debut. You can stream his single "Perfect" featuring Chris Brown, below.
---