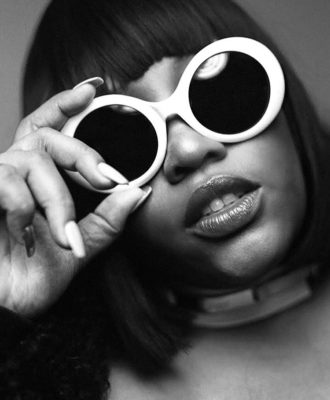 Respect Magazine reports that this female Harlem artist is making noise. [easyazon_link identifier="B01EVDP26S" locale="US" tag="harlemworld-20″]Crystal Caines[/easyazon_link] is an engineer, producer and rapper that is pushing forward while standing out as another force to be heard coming out of Harlem NYC.
Crystal's skills are many, as she's done production for the notable Harlem emcee [easyazon_link identifier="B074GR3X6N" locale="US" tag="harlemworld-20″]A$AP Ferg[/easyazon_link] earlier in his career. After working alongside Ferg as a producer/engineer, Crystal would eventually go on to feature as an emcee on a few songs with Ferg that ultimately boosted the Harlem female artist forward. From that point, Crystal started to work on her own songs and released her first solo song "Whiteline" in 2014…since then, Crystal Caines has been moving forward and not looking back.
Here's that "Bossanova" video:
Recently, Crystal released a new song "[easyazon_link identifier="B00008YJHC" locale="US" tag="harlemworld-20″]Bossanova[/easyazon_link]" (above) that is on the rise…this song truly captures the underground/after hours vibes that NYC is known for and acts as the perfect sound for C.C. to express herself to the fullest. Most of all, we wanted to highlight this talent and we look forward to see her progression as an artist.
Photo via Photo credit: André Uncut
Related articles
Related Articles
---