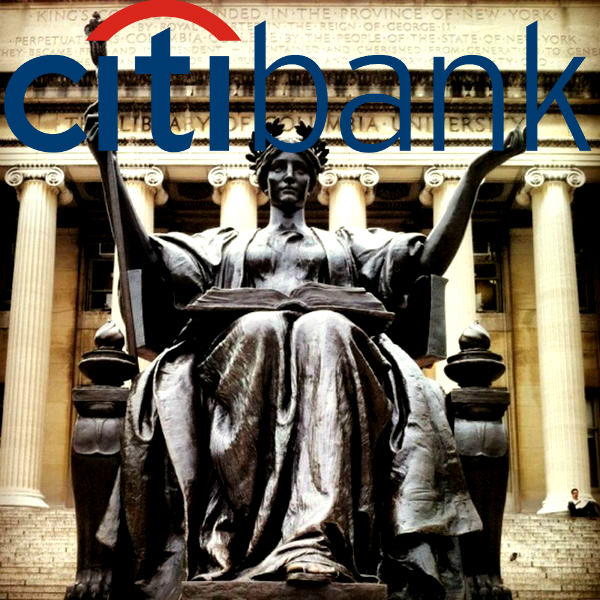 Columbia University Center for Veteran Transition and Integration today announced a new collaboration with Citi to increase educational programming and support for veterans and military family members.
This is for veterans and military family members making the transition to two- and four-year colleges, graduate and professional schools, civilian life, and the workforce. With $300,000 in support from Citi Community Development, the national expansion of the Center will provide tools and resources that address the unique challenges veterans face entering the classroom and workplace with the aim to reach 10,000 service members and their families in the first two years.
…student veterans tend to be older than their peers: 85 percent of college-seeking veterans are at least 24 years old. Nearly one in two veteran students have families: 47 percent are married and 47 percent have children.
Veterans pursuing higher education after transitioning out of the military often face different life circumstances and challenges than their peers. Between 2002 and 2013, veterans utilizing the GI Bill® as non-traditional students took on average approximately two years longer to complete certificates, associate degrees, and bachelor degrees than "traditional" postsecondary students. According to the National Conference of State Legislatures, student veterans tend to be older than their peers: 85 percent of college-seeking veterans are at least 24 years old. Nearly one in two veteran students have families: 47 percent are married and 47 percent have children. Student veterans are often employed while in school, and may have service-connected disabilities. Reservists and guard members also can face interruptions in their enrollments due to unit activations.
Columbia's expanded Center for Veteran Transition and Integration Center model will leverage technology and build partnerships in order to provide student veterans with the resources and knowledge they need to adjust to student and workplace life. In addition, the methods will help extend the value of scarce resources and enable more community colleges and universities to better serve their students.
The Center's approach will focus on three areas:
Online Education: Develop and deliver a suite of open online courses designed to facilitate the successful transition of up to 3,000 service members and veterans to higher education. Courses will help prepare students for transition from service to academia, strengthen academic skills to prepare veterans for academic success, and provide career readiness guidance to support the transition from service or school to new careers.
Higher Education Collaborative: In collaboration with community colleges, universities, and government agencies, launch a nationally-focused, university-based collaborative to share best practices and improve the transition process for service members to higher education.
Advancing Employment: Convene veteran service organizations, schools, and government agencies with fifty companies across fifteen geographic locations to hire and retain veterans.
"Veterans are not traditional college students. They have different backgrounds, experiences, and often are juggling a job or family while in pursuit of their degree," said Michael Abrams, the Center's executive director. "Citi's support will allow us to provide tailored courses, resources and opportunities that will make a direct and lasting impact in the lives of thousands of veterans nationally."
Veterans also face difficulties transitioning into the workplace. According to research published by the Center for Talent Innovation, nearly half of all veterans leave their first post-military job within the first year. The Bureau of Labor Statistics reports that post 9/11 veterans ages 18 to 24 years have an unemployment rate that is more than double the rate for post 9/11 veterans ages 25 years and older. At thirteen percent, their unemployment rate is also higher than that of similarly aged nonveterans (10.9 percent).
"Whether transitioning into school or the workforce, service members need access to resources tailored to their unique experiences," said Ruth Christopherson, Senior Vice President of Citi Community Development and Citi Salutes. "Citi's collaboration with Columbia University will continue to help enable transitioning service members to build successful careers and long-term economic resilience." Ruth is a retired Colonel of the South Dakota Air National Guard.
Through Citi Salutes, a company-wide initiative led by Citi Community Development and employees across the firm, Citi collaborates with national and local organizations that support employment, financial education and housing for veterans and military families.
---
---
Columbia has an existing portfolio of high quality online resources designed specifically for veterans, including University Studies for Student Veterans, a full-length open online course designed specifically to help veterans transition smoothly from military service to higher education and bolster their success once they arrive. Led by a team of academic advisors from Columbia University, the course offers strategies for academic success for service members and veterans navigating the transition from military service to the college classroom. More than 800 students are currently enrolled in the course.
"As a veteran transitioning directly from active duty into academia, I was concerned that I would be behind many of my peers," says former Marine sergeant and Arab linguist Samantha Demezieux. "The University Studies for Student veterans course served as a roadmap that helped me navigate my way through a highly competitive and rigorous academic environment. The course has helped myself and my fellow veterans achieve continued success."
Today more than 650 veterans are enrolled at Columbia, most of them supported by the Post-9/11 GI Bill and the Yellow Ribbon Program. The University has enrolled more student-veterans than all other Ivy League schools combined, while maintaining a graduation rate above 90 percent and a record of job and graduate school placement that equals Columbia's non-veteran graduates. Columbia's successful efforts in helping military service members make the transition to a rigorous academic environment has prompted interest from other universities, employers, government agencies, and veteran-support organizations across the country that would like to replicate its veteran support model. Columbia created the Center for Veteran Transition and Integration in order to collaborate, share best practices, and have a national impact on the issue of veteran transition and upward mobility.
To learn more about the Center, visit https://veterans.columbia.edu/
Additional information may be found at www.citisalutes.com
Related Articles
VIDEO
---
Harlem Cultural Archives is a donor and foundation-supported Historical Society, Its mission is to create, maintain and grow a remotely accessible, online, interactive repository of audio-visual materials documenting Harlem's remarkable and varied multicultural legacies, including its storied past as well as its continuing contributions to the City and State of New York, the nation, and the world.
Support Harlem Cultural Archives
and
click here to get more Harlem History
, Thank you.