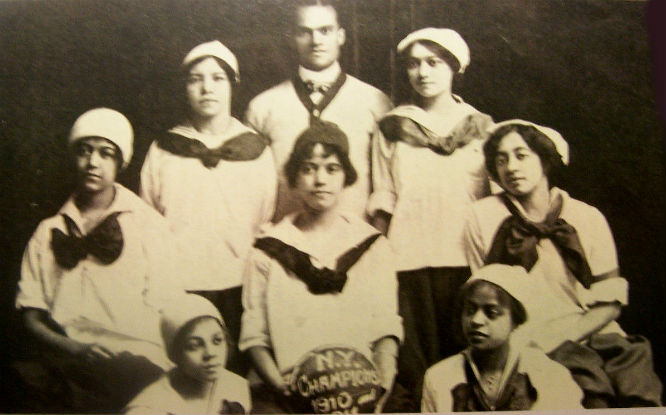 The Negro Basketball New York Girls Cole Sisters was the sister team of the Black Fives Era men's basketball teams, coached by Conrad Norman, Harlem, New York. 1911
One of the earliest African American basketball teams in the United States. The New York Girls won the female colored championship of New York and New Jersey in 1911. The team featured the Cole sisters, former stars of the Wadliegh High School for Girls and coached by Conrad Norman co-founder of the Alpha Physical Culture Club in Harlem in 1904.
Reproduction postcard. New Jersey.
Photo courtesy of the Babson School Library Archives in Springfield College. Source
Related Articles
---