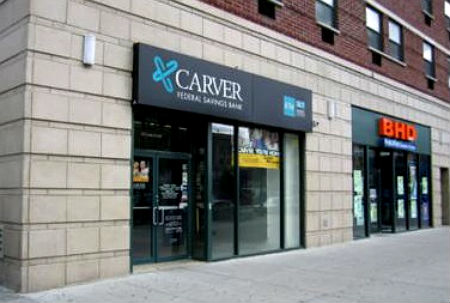 Carver Bancorp, the holding company for Carver Federal Savings Bank based in Harlem, NY, today announced that the Bank is sponsoring two Profit Mastery complimentary hands-on seminars.
The seminars are designed to help small-business owners, middle managers and aspiring entrepreneurs develop the necessary skills for accelerated business success.
The Profit Mastery seminars are being offered in tandem with the New York State Small Business Development Center and the Harlem Community Development Corporation on September 28, 2017 at the Harlem State Office Building, Harlem, NY and on September 29, 2017 at York College, Queens, NY. Both events will run from 9:00 am to 5:00 pm.
In today's changing marketplace, there is a tremendous opportunity for those able to make disciplined financial decisions. When you don't know where you are, it is difficult to chart a future course. What you need to know are some important basics that could make a major difference for your company's health and profitability.
This program is about taking control of your business and planning for a more profitable future. A wide range of topics will be covered, and the program will focus on areas that lead to "fiscal fitness" and sustainability.
This program takes a practical, plain-spoken, entertaining approach to finance. It is appropriate for anyone making business decisions, regardless of the level of financial management experience.
The Profit Mastery seminars are open to all Carver Federal Savings Bank customers and to local business people alike.
Who should attend?
Business Advisors
Small Business Owners
Managers with direct financial responsibility
Entrepreneurs
Middle Managers/Decision Makers
MWBEs
For further information, please visit the Company's website at www.carverbank.com.
For more information, please visit the SBDC's website at http://www.nyssbdc.org/.
For more information, please visit the HCDC's website at https://esd.ny.gov/harlem-community-development-corporation
SOURCE Carver Federal Savings Bank
Related articles
Related Articles