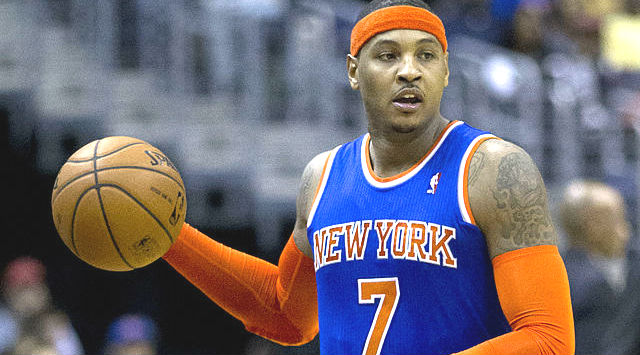 CrainsNewYork reports that Harlem resident and New York Knicks All-Star Carmelo Anthony formed a fund to invest in technology startups.
Mr. Anthony, who wears jersey No. 7, founded M7 Tech Partners with Stuart Goldfarb, a former executive vice president of worldwide business development at NBC, Mr. Goldfarb said.
New York-based M7 Tech Partners won't have outside investors or limited partners, Mr. Goldfarb said. It will invest in startups that focus on digital media and consumer technology, Mr. Goldfarb said, adding that the fund has made an undisclosed investment in Hullabalu Inc., which creates digital children's books. Hullabalu's other investors include Reddit Inc. co-founder Alexis Ohanian.
Mr. Anthony, a seven-time National Basketball Association All-Star, said in a statement that he's been interested in technology "for as long as I can remember."
"We are actively looking for ventures with strong leaders creating breakthrough products that resonate with consumers," he said. "I particularly have my eye on companies that are involved with wearable technology and connected devices—these will be huge areas for the future."
While at NBC, Mr. Goldfarb was responsible for creating partnerships that resulted in the formation of National Geographic Channel and Ralph Lauren's polo.com.
Mr. Anthony earlier this month re-signed with the Knicks for $125 million over five years.
Related Articles
---