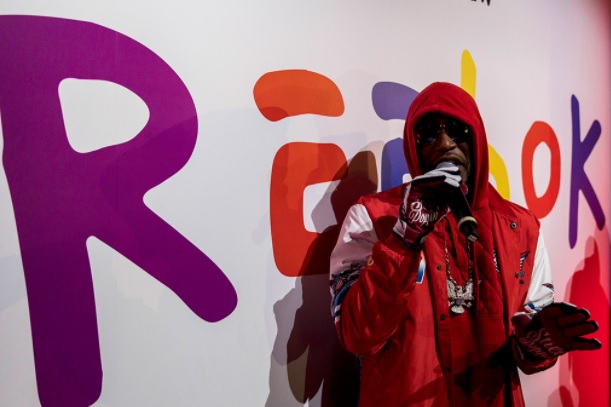 Foot Wear News reports that rap legend Cam'ron is from Harlem, the most stylish borough in New York. So if he cosigns something, the street style-focused listen.
The "Oh Boy" artist performed at Foot Locker's NYC33 event space on Tuesday to promote Reebok's new late-night creativity campaign, dubbed "3:AM," as well as to unveil the brand's collab with artist Trevor "Trouble" Andrew, the Workout Plus "3:AM."
"It started with picking a silhouette that I identify with and would wear, and then applying my symbolism. Everything is about forward movement — the spring, the ladders, the stairs," Andrew said of the shoe's inspiration.
Cam'ron rocked the collaboration on stage, a look he's a fan of and has a personal connection with.
Related Articles