---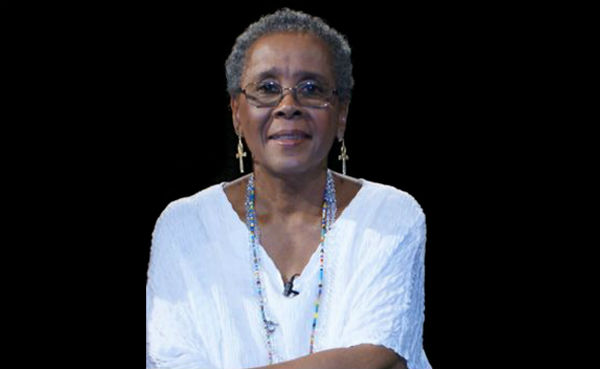 On Tuesday, May 24, The Lorraine Hansberry Awards, presented by Goodman Theatre Resident Director Chuck Smith and Woodie King, Jr., New Federal Theatre Artistic Director, will honor five women: Micki Grant, Lynn Hamilton, Shauneille Perry, Dr. Glory Van Scott and Camille Yarbrough.
Held at the Chicago Cultural Center, the one-time-only awards pay tribute to the unique cultural contributions of these five Hansberry contemporaries-women raised and educated in Chicago who have made indelible impacts on the American theater.
Micki Grant is a composer, lyricist, playwright, librettist, actress and singer involved in the creation of nearly 20 theatrical productions, five of them on Broadway. With the long-running Don't Bother Me, I Can't Cope (in which she also starred), she became the first woman to win a Grammy Award for the score of a Broadway musical. She also received Tony Award nominations for book, music and lyrics. Another Grammy nomination for the score (with Alex Bradford) of Your Arms Too Short to Box with God followed, as well as another Tony nomination for the score of Working. Her creative body of work was celebrated in two off-Broadway musicals, Step into My World at AMAS Repertory Theatre and Looking Back at New Federal Theatre. As an actress, she made her Broadway debut in Langston Hughes' Tambourines to Glory. The first African American contract player on a daytime serial, she played the role of attorney Peggy Nolan on NBC's Another World for seven years, and has had continuing roles on Edge of Night and Guiding Light. Ms. Grant was the 2012 recipient of the Lifetime Achievement Award from The Dramatists Guild of America.
Lynn Hamilton received her BA from the Goodman School of Drama at the Art Institute of Chicago. She appeared on Broadway in The Face of Hero, Only in America, The Cool World and Langston Hughes' last play, Tambourines to Glory. She was a resident member of Joseph Papp's New York Shakespeare Festival for four years. The highlight of her stage career came when she was selected to perform in President John F. Kennedy's cultural exchange program, touring Europe, the Near East, Central and South America in The Miracle Worker and The Skin of Our Teeth. Her television credits include Kojak, The Rockford Files, Roots: The Next Generation, The Waltons, Sanford and Son, The Jesse Owens Story, 22, Moesha, Sister Sister, Generation, Dangerous Women, Port Charles, The Practice and Cold Case. Hamilton won an NAACP Image Award for the stage production of 227 in 1989, and in 1998 she received the NAACP'S Trailblazer Award. She directed and starred in the critically acclaimed play Nobody: The Bert Williams Story and Driving While Black in Beverly Hills. Ms. Hamilton's film credits include Buck and the Preacher, Lady Sings the Blues, The Learning Tree, Leadbelly, Legal Beagles and The Vanishing.
Dr. Glory Van Scott is a producer, director, actress, singer, dancer, composer and playwright. She is a former principal dancer with the Katherine Dunham, Agnes de Mille and Talley Beatty companies and a member of the American Ballet Theatre. She is a recipient of an Eleanor Roosevelt N.A.I.R.O grant in the field of human relations. She is the writer and composer of eight musicals including Miss Truth. She was the project director/artistic coordinator for the Alvin Ailey Company's The Magic of Katherine Dunham and produced the Joan Peter's Company for four seasons, as well as the Fred Benjamin Dance Company. She wrote and produced Final Ladder as a tribute to the firemen of 9/11, as well as We Be Women. For eight years she produced An Evening of Spirituals at Carnegie Hall's Weill Recital Hall. Dr. Van Scott has frequently taught at Fordham University's Lincoln Center Campus and received the Katherine Dunham Legacy Award in 2002.
Shauneille Perry is a director, writer and educator who has directed more than 100 professional productions in New York, regionally and in the Caribbean. Notable works include Black Girl for New Federal Theatre, which ran for two years off-Broadway; Williams and Walker; Sty of the Blind Pig; Jammima; Rosalie Pritchett; Strivers Row-Moon on a Rainbow Shawl; Looking Back; In Dahomey and Paul Robeson. She is the author of Pearl, a short story collection; several musicals including Sass and Class; Music Magic Daddy Goodness and Celebration, an African American odyssey that toured the U.S. and Caribbean for 15 years. She created and wrote the black radio soap Sounds of the City and wrote for the television series Our Street and Watch Your Mouth. Perry's writing and directing works have earned her awards, including four Audelco Awards, two Communications Excellence to Black Audiences, the Lloyd Richard Award for Directing, Black Rose of Achievement, distinguished Howard Player and Alumni Awards and the Scholar Achievement Award from Lehman College of the City University of New York, where she was a professor of theater and black studies.
Camille Yarbrough is a singer, songwriter and actress whose theater credits include Kwamina and Trumpets of the Lord on Broadway, Cities in Bezique (The Public Theater) and Hansberry's To Be Young, Gifted and Black (national tour and cast album). Film and television credits include Caught in the Middle, Search for Tomorrow, Where the Heart Is and Shaft. Yarbrough's vocals were featured on Fatboy Slim's "Praise You," sampled from "Take Yo' Praise" from her first album, The Iron Pot Cooker. Yarbrough has worked as a professor of the African Dance in Diaspora and The Harlem Community course at New York's City College. She also authored four children's books including Cornrows. Yarbrough continues to inspire audiences today through her television show and album Ancestor House and performances and lectures about poetry, music, black art and culture. Currently, she is performing and lecturing across the country.
For full celebration information and tickets, visit: GoodmanTheatre.org/Hansberry or call 312.443.3800. Blue Cross Blue Shield and Proskauer Rose are Contributing Sponsors, and Mesirow Financial is the Discussion Series Sponsor.
The Lorraine Hansberry Awards are a part of Goodman Theatre's Lorraine Hansberry Celebration (April 30 – June 5).
Tuesday, May 24, at 7pm
Chicago Cultural Center (78 E. Washington St.; Accessible Entrance at 77 E. Randolph St.). Tickets are free, but reservations are required as availability is limited.
---