---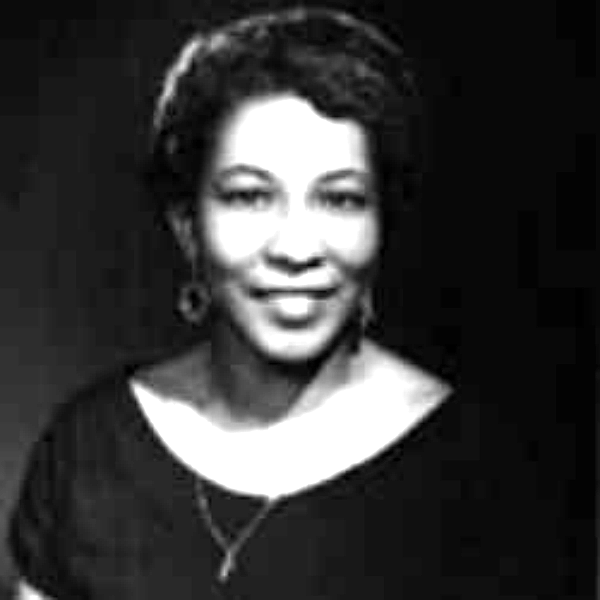 Genre Magazine writes that this story about I Was Born This Way starts in New York city, but has nothing to do with New York native Lady Gaga. In fact, it starts in the mind of a Harlem beauty salon chain owner named Bunny Jones about 20 years before the Millennial Gaga said her first goo-goo.
Bunny Jones, born in 1917 as Burnetta Jones, the only child of Buddy and Lillian Cox, she is survived by her son, Chris Jones, an executive at Warner Bros. Records. Jones was a trailblazing entrepreneur during a time when the business climate was openly hostile toward women and African Americans. She was both.
In the 1950s and 60s, she built up a chain of successful New York City beauty salons and became a member of the Harlem A-list society crowd, including Sugar Ray Robinson, Leontyne Price, Jackie Robinson, Ossie Davis, and Ruby Dee. According to past interviews, Jones had employed and befriended many members of the LGBT community in her businesses and was appalled about how horribly they were treated by society.
Popular Publicity writes she said, "I wanted to give gay people a label they could call home." [This version can be heard on queermusicheritage.com.] A 1976 article in the Advocate on the Valentino version reveals the inspiration for the song: "Before entering the music business a decade ago, [Bunny] owned several beauty salons in Harlem. Most of her employees were gay, they became her friends and she became aware of their suppression. 'I began to feel that gays are more suppressed than blacks, Chicanos or other minorities. You hear of great designers or famous hairdressers, and that's about as far as society will let gays go.'" [Think this sounds dated?: Thirty years later, the top gay show on television is "Queer Eye For the Straight Guy."]
So, she wrote lyrics to a song called "I Was Born This Way" that she felt truly reflected the proud spirit and self-acceptance she saw in the gay community. She hired well-known composer Chris Spierer to write the music. And she self-financed the song's pressing and release. In doing so, Jones formed her half-million recording studio, that Billboard believed to the first major recording studio in the nation to be owned and operated by a black woman, the indie Music label Gaiee, first named Bunny Records Inc., Astiral Studio's at 105 East 106th Street in the landmark Pathe Building in East Harlem telling The Advocate later, "I named the label Gaiee because I wanted to give gay people a label they can call home."
In 1975, she hired a 22-year-old Alabama native-turned-New Yorker named Charles Harris to sing the track and decided to market the singer using Harris' middle name, Valentino. Prior to the recording, Valentino was a New York actor with small parts on stage as a dancer in the musical Hair and bit parts on TV shows that filmed in New York. The single sold 15,000 copies as an indie.
As the song was starting to generate buzz in U.S. dance clubs, Motown's Barry Gordy bought the Gaiee label from Jones, including all copyrights and global distribution rights as Motown attempted to move into LGBT-themed music.
The single, with a classic early 1970s pre-electronic disco sound, was popular with gay music buyers – if they could find it – but was a mainstream commercial failure as Motown, despite its influence, failed to convince U.S. DJs to play the song on the radio. Furthermore, many record stores refused to sell it, causing Motown to close the Gaiee label, determining there was no viable market in making music aimed at gay people. I Was Born This Way was Gaiee's one and only release.
[Note: Although gay lore says the 1975 single was "No. 1 in the UK," that is not so. Despite having underground success, the single failed to make to pop music sales chart in either North America or the UK. It was not released in any other countries.]
Billboard magazine reporter Tom Moultin said of the single, "feelings on the disc are mixed, as some think it is offensive; others feel it is a great cut." But, the major label music world was not ready for a proudly gay song in 1975.
The negative trade press combined with low sales surrounding the song also effectively ended Valentino's recording career with this one song. Openly gay himself, he told The Advocate in 1976 that he regretted nothing about recording the song and would to it all over again.
1977 Version – Mainstream Success
Two short years later, by December 1977, gay dance music and its disco club sound finally crossed over from the LGBT underground to the mainstream with the release of the film Saturday Night Fever, starring John Travolta and its real star, the multi-platinum soundtrack by the Bee Gees. Also that year, New York's Village People had crossed over to the mainstream, bringing proudly (if thinly disguised) gay music group into the mainstream. So, Motown Records dusted off and retooled I Was Born this Way as a disco anthem recorded by singer Carl Bean. It was quickly released and began to climb the dance music sales charts.
The Carl Bean version's chart success peaked in 1978 at No. 15 on Billboard's U.S. dance chart. Unlike the original, the 1977 Bean version also was a sales chart hit in Europe as with the success of Village People, DJs and record store chains no longer shunned openly gay artists.
Aside from singing, the charismatic Bean was both openly gay and a devout Christian who in the earlier in 1970s became fed up with the way most churches and society shunned gay people. In 1975, the same year Valentino recorded the original track, Bean was busy founding his own Christian church in Los Angeles, the Unity Fellowship Church Movement, one of the first Christian churches to actively support and celebrate the LGBT community.
IN later years, Bean has worked as an AIDS activist since 1982. He currently holds the title of Archbishop with the Unity Fellowship Church; his autobiography was released by Simon and Schuster in 2010.
The 80s and 90s remixes
Nine years after Bean's Motown release of the song, in the mid-1980s, dance music was experiencing a rebirth. Various DJs and producers released remixes of Bean's version of I Was Born This Way in 1986.
The first was by quintessential 80s remix producer Shep Pettibone with partner Bruce Forest, called the "Better Days Mix."
Another of the most popular remixes was by Timmy Regisford and his partner Boyd Jarvis, released by indie label Next Plateau Records. The label was so enamored with the song, they dusted it off and released another remix of it in 1995.
By the time Bunny Jones died at age 81 in 1998, she had witnessed three active rebirths of the song she penned with Spierer in 1975. It climbed the record sales charts in three separate decades, a very rare feat. At the time of her death, her son Chris Jones was an executive at Warner Music; as of June 2018, he was an A&R VP at Atlantic Records, based in Atlanta.
21st Century revivals
In the mid-2000s, the song saw two more mini-revivals. First, in 2005, the Pet Shop Boys released a version of the song as a track on their 20th anniversary album. The following year, Jimmy Somerville recorded a version that was included on the soundtrack of Another Gay Movie.
The Somerville track was released by Brooklyn-based Peace Bisquit Records, an indie label that features openly LGBT artists such as Ultra Nate, Amanda Lapore, Colton Ford, and Cazwell – providing a home for out and proud LBGT artists like Bunny Jones first envisioned almost half a century ago.
Bonus Track
The B-Side of the 1975 single by Valentino was Liberation, also written by Jones and Spierer. It is included here.
Related Articles
---