---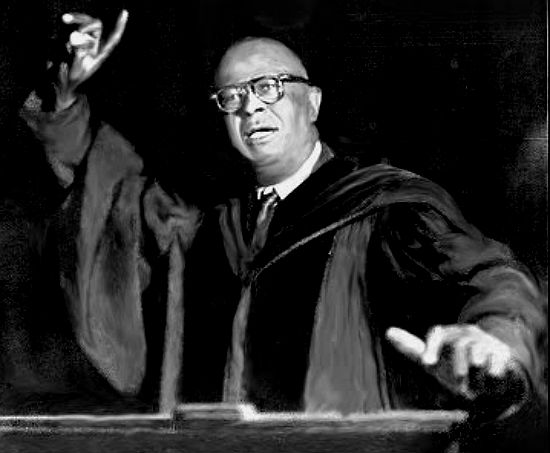 Robert Clarence Lawson was born on May 5, 1883 in New Iberia, Louisiana. His parents died when he was very young and he was raised by an aunt, Peggy Fraser, during his early childhood.
Lawson had no plans to enter the ministry, he did have plans to become a lawyer and businessman. After graduating from Howe University in Louisiana, Lawson traveled throughout the United States, becoming a cabaret singer, gambling and hustling when he had the chance.
In 1913, Lawson was stricken ill while in the Midwest and was diagnosed with tuberculosis. At that time, this diagnosis was tantamount to a death sentence, and doctors felt that nothing could be done to save his life.
While in the hospital, Lawson was ministered to by an elderly woman whose son was hospitalized in the same room. A "Holy Ghost Woman", as he described her, who urged him to start praying. She belonged to the Apostolic faith Assembly pastored by Elder G. T. Haywood.
In later life, Lawson enjoyed telling the story of his call of God to the ministry: "As I was kneeling beside the bed saying my prayers, suddenly there entered the room the presence of God in a whirlwind. This presence enveloped me while I lay upon my bed, and the voice of God Spoke out of a whirlwind in words I distinctly heard, saying, 'Go preach my word, I mean you…I mean you…I mean YOU. Go preach my word'."
A short time later, the frail young man was healed and followed his divine orders by heading the Apostolic Faith Assembly in Indianapolis and becoming baptized.
When Lawson first became "saved", he belonged to a Pentecostal church.
Lawson founded the Refuge Church of Christ in 1919, after the members of a prayer band in Harlem welcomed him and turned their meetings over to him. That small church grew and became known as Refuge Temple, and, later, the Greater Refuge Temple. At its height, the enterprise on 133rd Street contained a grocery store, a bookstore, record and radio shop, and daycare. In the basement of the church was a complete printing office where many tracts, booklets, and songs were published.
In 1926 he founded the Church of Christ Bible Institute, a seminary which was accredited by the NYS Board of Regents. He was also a prolific author and composer of religious songs. In 1951, Lawson was presented the Carver Award of Merit. To put this in perspective, other recipients include Eleanor Roosevelt, Jackie Robinson, William Randolph Hearst, Joe Louis, and Darryl Zanuck.
Lawson was a leading figure in an influential Pentecostal organization at a time when Pentecostal churches were rare. Lawson founded a chain of funeral homes, a seminary, a radio station, a magazine, civil rights leader, he founded the Barger Street Colony, variously known as the Emmanuel Inn, Lawsonville, or Larksburg a 300 acre summer resort for blacks in Putnam Valley in 1927 and several businesses, among other endeavors.
It established a summer colony for middle-class blacks in 1927. The Emmanuel Inn had 20 rooms, a swimming pool, garage, gas station, and grocery store, set on 121 acres. Ads for the Inn show rates of $8 a week for children, and $12 a week for adults. The foundations of the hotel and gas station are still visible. There were numerous other summer homes built around the Inn, some of which are in use today as full-time residences. The property contained a 20-room summer inn, a cattle barn, a grocery store, and a gas station.
By the early 1930s, busloads of people, mostly from Lawson's Harlem church, perhaps several hundred for a summer weekend, would make the trip from the city to Putnam Valley.
The Refuge Temple in Harlem was the hub of Lawson's evangelistic efforts in the Northeast, which ultimately grew into the Church of Our Lord Jesus Christ, or COOLJC. Lawson's field work took him up and down the East Coast, throughout the West Indies, and as far as West Africa, where Lawson appointed missionaries to carry on the church's spiritual work.
In 1954, the Star of Ethiopia Medal was presented to him by Ethiopian Emperor Haile Selassie. And in 1957, he spoke at the first March on Washington, along with two younger ministers-—Rev. Ralph J. Abernathy and Dr. Martin Luther King Jr., and attended an award ceremony for Haile Selassie that was presented by Mayor Richard Wagner.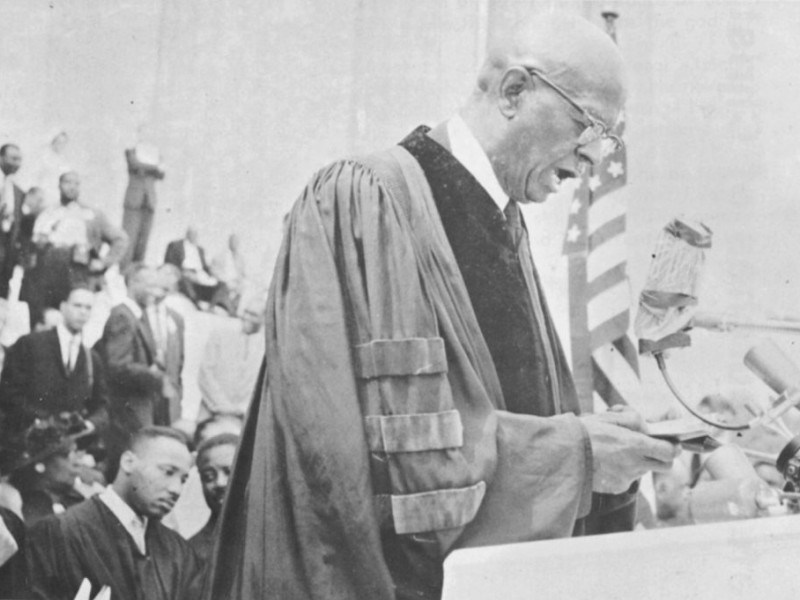 Christ Temple was organized at a little storefront church on 145th Street in August 1958 in Harlem, New York. The pastor hosting the meeting was the late Elder Nathaniel Bryd. It was here that the late Bishop James I. Clark, Sr. (then Elder James I. Clark, Sr.), Elder Odell Lyerly, the late Elder C. W. Jones, the then ministers George A. Gary, Carey Robinson, Roy Powlis, the late Deacon Joseph Powlis and a number of other ministers, deacons, missionaries along with the late Mother Rachel J. Clark gathered to put the finishing touch on this new church.
The Church was organized as the first church established in Harlem representing the newly organized Bibleway Churches World Wide, Inc. (BCWW), an organization established after a split with the Churches of Our Lord Jesus Christ, Inc. Bishop R. C. Lawson was the Apostle of the Church of Our Lord Jesus Christ at the time. Bishop James I. Clark, Sr., as one of the founders of the new organization, took the lead in establishing this church in Harlem (there were churches in other boroughs, but none in Manhattan) to represent the newly formed BCWW.
The first leaders of the new Church was held in the auditorium of the United Mutual Insurance Building on Lenox Avenue between 125th and 126th Streets. The first official home of Christ Temple was located on the second floor of a building contiguous to and owned by the Williams Institutional Church on the corner of then Seventh Avenue and 132nd Street.
The Church later found another location to hold its services after the Seventh Avenue location in the Fall of 1959. It was blessed to occupy the second and third floors of a building at 507-509 West 125th Street.
By the time Lawson died on June 30, 1961, the membership at his headquarters Greater Refuge Temple had grown to over 3,000 members. Lawson's Harlem church is still thriving more than 45 years after his death.
When the 1964 Civil Rights Act opened up other resorts to African-Americans, the boomtown period for African American resorts subsided. These communities continue to be important as heritage landmarks.
In 1998, COOLJC had about 30,000 members in 450 churches in the United States. There are now 582 churches world-wide, including congregations in West Africa,Mexico, Canada, the British West Indies, the Dominican Republic, England, Haiti, and the Philippines. Its U.S. membership remains predominantly African-American.
By his farmhouse door, he wrote this from a favorite poem:
"Let me live in the house by the side of the road and be a friend to man."
.
Related Articles
---