---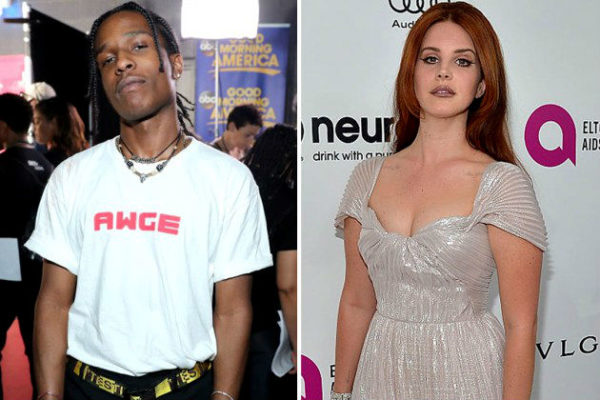 Lana Del Rey is no stranger to crossing over into other genres, and according to the singer, she'll have some new rap-assisted tracks to debut in a couple of days.
On Sunday, July 9, 2017, the songstress uploaded a video of herself to Instagram, in which she's inging along to one of her latest tracks, which just so happens to feature A$AP Rocky's slick Harlem flow. "Her sophistication make you wanna' quit the bitch you datin'," Rocky raps in the brief clip.
According to Del Rey, we'll hear not one, but two new songs from herself and Rocky. "2 new tracks w ASAP ROCKY dropping on the 12th," she wrote via Instagram. "Hear them first on beats and radio 1 that day."
The pair's work together dates back five years ago, when Lana first linked with the A$AP Mob member on "Ridin." The track was originally supposed to be included on Rocky's debut LongLiveA$AP, but was ultimately pulled "due to label reasons," according to The Kickdrums.
As of right now there's no official word that both tracks will appear on her forthcoming project, Lust for Life, or if the second cut with A$AP Rocky is the same one Lana Del Rey previewed last month (June 2), which also features 2017 XXL Freshman Playboi Carti.
"She just might become my lover for real," Rocky delivers over the speakers as Lana drives around in another IG video. "We made a lot of good ones but I think we picked the best ones for the record @asaprocky @playboicarti @boi1da," she captioned the clip, hinting at Boi-1da being the producer.
Lust for Life, which also features The Weeknd, is due out July 21, 2017.
Via source
Related articles
Related Articles
---