---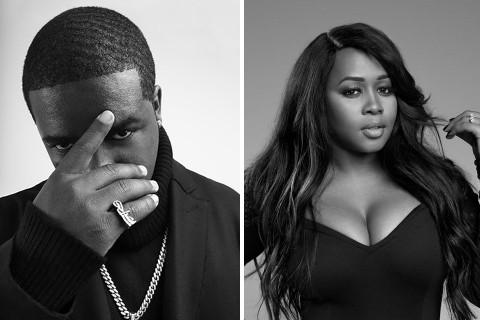 A$AP Ferg is working hard through guest features to gear us up for the release of his anticipated Still Striving album, and we're getting an idea of what we can expect with a new record. The Harlem native released "East Coast," and recruited Bronx native Remy Ma to help him represent for the New York region on the hard-hitting track.
The two team up to put each other in their best rap element, seeing some top tier bars being spit by both MC's. While Ferg sets the tone with rhymes such as "This that ground zero music, sit and listen to it/This the children of the sewer, finally winnin' music/This confessions of a lord, I've been sinnin' music/The rap book is my Bible, just repent through it."
Later on the track, the Terror Squad First Lady holds down her squad by making a Big Pun reference, rapping, "Got a tab, bitch, tell 'em run it up, spaz on 'em, I gun 'em up/Said I'm too smart, gotta dumb it up/Dead in the middle of Little Italy/They ain't know Remy really could just Pun it up."
These two definitely give us a taste of that gritty New York style that the city is known for, and hopefully this is a good sign for what's to come from Ferg soon. Take a listen to the track below.
Via source
---