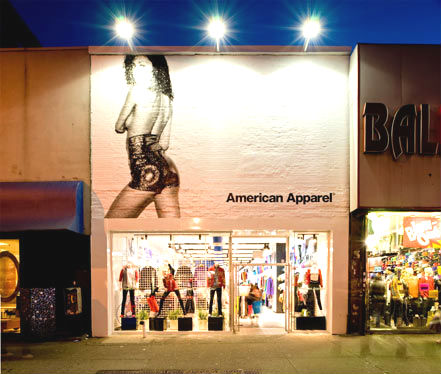 A few days ago we reported that American Apparel Bankruptcy Deal Leaves Retail Future In Doubt. Today we find out that all American Apparel Stores are closing even the one in Harlem on 125th Street.
If you want a neon crop top or scratchy hoodie, you better act fast!
The L.A. Times is reporting that American Apparel will close its Los Angeles headquarters and all of its remaining 110 U.S. store locations by the end of April.Earlier this year, Canadian brand Gildan Activewear won an auction to acquire the failing brand's intellectual property and some of its manufacturing equipment for $88 million. Sadly, the closures will most likely result in the loss of 3,400 American factory positions.
"[Gildan does] have a plan, and that plan doesn't involve U.S. manufacturing and certainly not Los Angeles manufacturing," said Lloyd Greif, chief executive of investment banking firm Greif & Co. who is not involved in the deal.
Founded in 1989, the brand was known for its made in America, sweatshop free policies, as well as it's sexy/raunchy ad campaigns and owner, Dov Charney. (Charney is no longer affiliated with the company; he was forced out in a 2014 boardroom coup.)
---
Become a Harlem insider - Sign-Up for our Newsletter!
---
No word was mentioned what will happen with the employees in Harlem and/or other stores nationwide.
Related Articles
---
VIDEO
---
"Dr. Harry Delany is a renowned Harlem born and raised surgeon, the son of the great jurist and civil rights leader, Hubert Delany...." This monthly post is made in partnership with Harlem Cultural Archives.