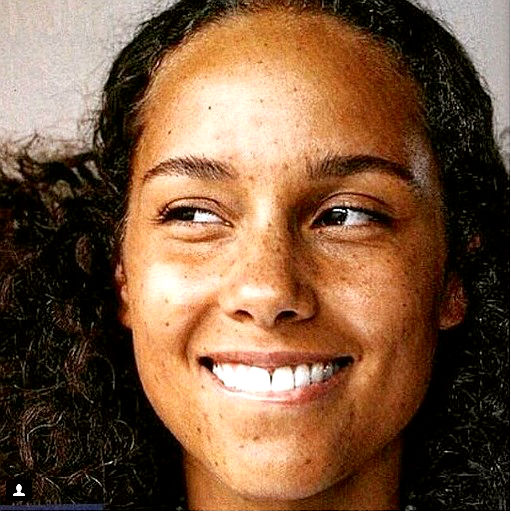 According to Harlem's Alicia Keys's powerful missive in this week's issue of Lenny Letter, "Time to Uncover," her personal #nomakeup movement started with a photo shoot.
Keys, 35, was fresh from the gym when she walked into a shoot with photographer Paola Kudacki, who convinced the Grammy winner to be photographed with a makeup-free face.
… inspired the musician and activist to go without makeup more often …
"I'd just come from the gym, had a scarf under my baseball cap, and the beautiful photographer Paola (never met a Paola I didn't like) said, 'I have to shoot you right now, like this! The music is raw and real, and these photos have to be too!'" Keys wrote. "I was shocked. Instantly, I became a bit nervous and slightly uncomfortable. My face was totally raw. I had on a sweatshirt! As far as I was concerned, this was my quick run-to-the-shoot-so-I-can-get-ready look, not the actual photo-shoot look. So I asked her, 'Now?! Like right now? I want to be real, but this might be too real!!'"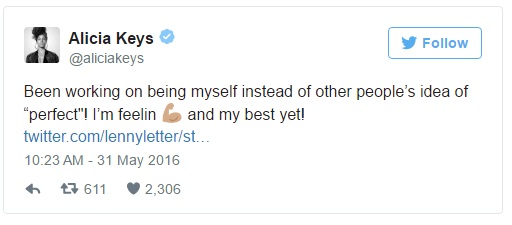 The resulting photo is the key art for Keys's new single "In Common," and it's inspired the musician and activist to go without makeup more often, both for selfies and in professional photos, like those for upcoming Vanity Fair and Fault Magazine cover stories.
Read entire story in NYMag.com
Related Articles
---
VIDEO
---
"Dr. Harry Delany is a renowned Harlem born and raised surgeon, the son of the great jurist and civil rights leader, Hubert Delany...." This monthly post is made in partnership with Harlem Cultural Archives.