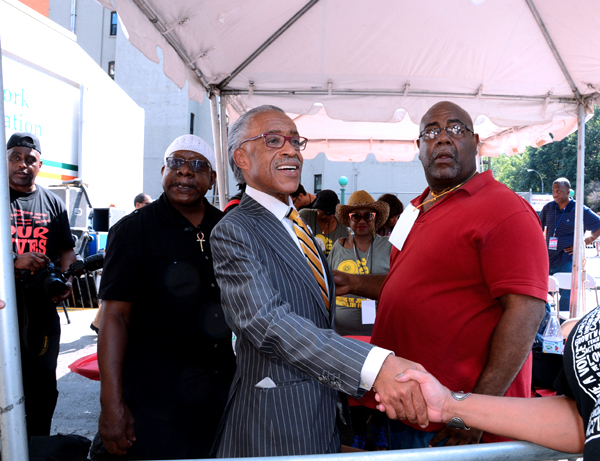 The NY Post reports that Rev. Al Sharpton wants race to weigh heavily in who becomes the next leader of the City Council.
The civil-rights activist complained that a black member has never been elected council speaker, and he plans to raise the issue during a forum he'll be hosting Tuesday at the National Action Network's House of Justice headquarters in Harlem.
"The city has an open sore because there's never been a black council speaker," Sharpton told The Post. "I would like to see a black speaker, but I'm not going to take any black."




Of the eight council members vying for speaker, Brooklyn Councilman Robert Cornegy, Brooklyn Councilman Jumaane Williams and Queens Councilman Donovan Richards are black, while Bronx Councilman Ritchie Torres is black and Latino.
The remaining field includes Manhattan Councilman Ydanis Rodriguez, who was born in the Dominican Republic, and three white men: Manhattan Councilmen Corey Johnson and Mark Levine and Queens Councilman Jimmy Van Bramer.
Sharpton said he has spoken already to the three front-runners — Levine, Cornegy and Johnson — but wants to do "a real evaluation."
Although the speaker is selected by securing a majority of votes in the 51-member council, outside influence — such as party leaders and union bosses — play a key role in who is chosen.
Photo credit: Rev. Al Sharpton on West 135th Street. Harlem Week 2015 by Diane-Allford.
Related Articles
---