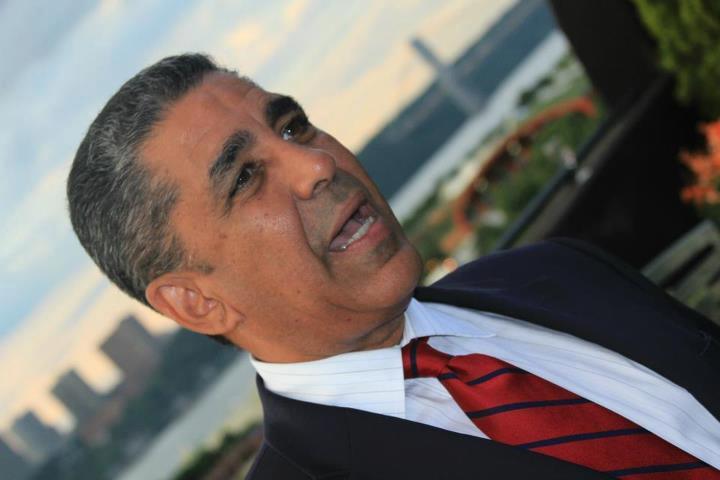 Today, Congressman Adriano Espaillat (NY-13) and Congressman Dwight Evans (PA-02) released the following statements regarding their bill, the No Federal Funding for Confederate Symbols Act.
Harlem's Bill Perkins, Adriano Espaillat, Inez Dickens, Brian A. Benjamin And Others At Harlem Town HallOn Wednesday, August 2nd, 2017, Mayor Bill de Blasio will host a town hall with residents of 9thCoun…Jul 27 2017harlemworldmag.com
The No Federal Funding for Confederate Symbols Act, which would prohibit Federal funds from being used to create, maintain, or display, as applicable, any Confederate symbol on Federal public land, including any highway, park, subway, Federal building, military base, street, or other Federal property.
Harlem's Rep. Adriano Espaillat Host Summer Youth Employment Round Table Today, Congressman Adriano Espaillat and Congressman Bobby Scott, Ranking Member of the Committee …Aug 9 2017harlemworldmag.com
"The Confederate Battle Flag is one of the most controversial symbols from U.S. history, signifying a representation of racism, slavery, the oppression of African Americans, and one of the darkest periods of our country's past," said Rep. Adriano Espaillat. "We entered a new chapter in American history following the violence and death that occurred in Charlottesville, Virginia, at the hands of torch-bearing white supremacists following the city's decision to remove symbols of its Confederate lineage."
Harlem Rep. Adriano Espaillat Recognizes 82nd Anniversary Of The Social Security ActToday, Rep. Adriano Espaillat, released the following statement in recognition of the 82nd anniversa…Aug 14 2017harlemworldmag.com
"American history includes the history of African-Americans. The suffering our ancestors faced and their survival is well documented throughout history, however, Confederate symbols, such as the Confederate Battle Flag, were used during the Jim Crow era to display dominance and intimidate African-Americans. These hateful symbols are a constant reminder of what our ancestors endured. No federal funding should be utilized for any Confederate symbol on Federal public lands. If we want our nation to heal and move forward, we must remove these abhorrent symbols at once," said Rep. Dwight Evans (PA-02).
There are at least 1,503 remaining symbols of the Confederacy in public spaces, including 109 public schools named after prominent Confederates, many with large African-American student populations; more than 700 Confederate monuments and statues on public property throughout the country, the vast majority in the South that include 96 monuments in Virginia, 90 in Georgia, and 90 in North Carolina. Additionally, there are 17 U.S. military bases named in honor of Confederate military leaders that include: Fort Rucker (Gen. Edmund Rucker) in Alabama; Fort Benning (Brig. Gen. Henry L. Benning) and Fort Gordon (Maj. Gen. John Brown Gordon) in Georgia; Camp Beauregard (Gen. P.G.T. Beauregard) and Fort Polk (Gen. Leonidas Polk) in Louisiana; Fort Bragg (Gen. Braxton Bragg) in North Carolina; Fort Hood (Gen. John Bell Hood) in Texas; and, Fort A.P. Hill (Gen. A.P. Hill), Fort Lee (Gen. Robert E. Lee), and Fort Pickett (Gen. George Pickett) in Virginia.
Uptown's Ydanis Rodriguez, Rep Adriano Espaillat, And Others Stand Behind Mother Facing DeportationAmanda, a working mom of three U.S. citizen children, entered sanctuary on Thursday night to avoid d…Aug 17 2017harlemworldmag.com
Added Rep. Espaillat in conclusion, "We recognize these symbols for what they are and for the abhorrence they represent, still today. Charlottesville serves as a reminder that we can make a difference, and my bill would cut funding and the lifeblood from any Confederate symbol on Federal public land, once and for all, to prevent the hateful violent legacy of the Confederacy from continuing to rear its ugly hate. We defeated the Confederacy once, and we must be willing to defeat it once again, now and forever, as the tribute to the legacy we leave behind for the next generation."
Related articles
Related Articles
VIDEO
---
Harlem Cultural Archives is a donor and foundation-supported Historical Society, Its mission is to create, maintain and grow a remotely accessible, online, interactive repository of audio-visual materials documenting Harlem's remarkable and varied multicultural legacies, including its storied past as well as its continuing contributions to the City and State of New York, the nation, and the world.
Support Harlem Cultural Archives
and
click here to get more Harlem History
, Thank you.