---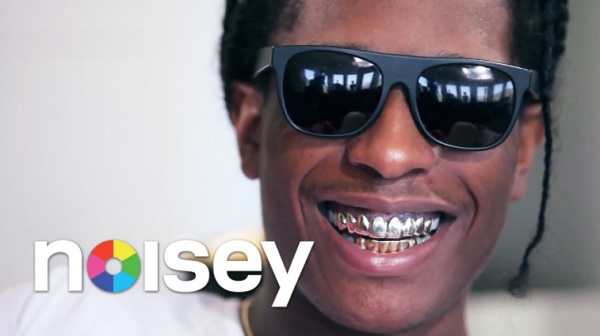 We found this great five piece video series from Noisey on Youtube titled "SVDDXNLY," which chronicles the ascension of one of raps brightest super stars, Harlem man A$AP Rocky.
From funny home videos and revealing interviews with friends and family, to the very first seminal moments of his career caught on tape, Rocky takes viewers behind the scenes into his life as he takes A$AP from Harlem, to the world.
Here's Part 1 of the 5 series show:
Part 2/5 video
In part two we look around A$AP's tour bus studio, we hang out with Drake and Macklemore, and Rocky opens up about his late brother.
Part 3/5 video
In part three we learn about the genesis of the A$AP Mob and Rocky shows us around his house.
Part 4/5 video
In part four Rocky hangs out with fashion icon Jeremy Scott, learns a "secret handshake" form Kathy Griffin, and soaks up some game from Snoop Dogg himself.
Part 5/5 video
In the final part of "SVDDXNLY" A$AP reflects on his success and looks to the future. We also hang out with Schoolboy Q, Riff Raff, Big Sean, Wiz Khalifa, and Chanel Iman.
Read
Via Noisey on Youtube
Related articles
Related Articles
---