---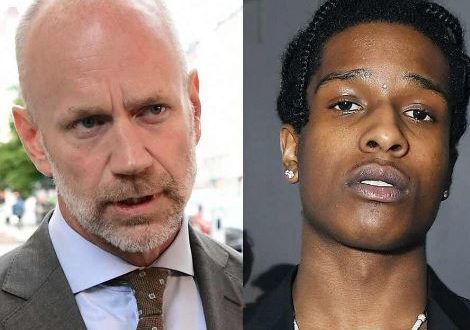 Henrik Olssen Lilja, the first Swedish attorney that represented American rapper ASAP Rocky during his assault case in the nation, has been wounded in a Stockholm shooting.
Forbes reports, Lilja was shot in the chest and head on Friday by an unnamed male assailant. Despite the extent of his injuries, Lilja was reportedly still able to call the police himself and was promptly taken to a hospital.
Police have since brought in several suspects for questioning, although as of right now it's being treated as an isolated incident. Witnesses claim to have seen a person attack the lawyer and wrestle him to the ground in a stairwell shortly before he was shot at least twice.
Among the people brought in for questioning is a female senior lawyer who was previously banned from contacting Lilja, although the reason for her ban is still uncertain. Other witnesses said a black SUV fled the scene with police in pursuit shortly after the shooting. TMZ further adds that the incident took place just outside an apartment complex where Lilja is believed to reside.
So far, Lilja's current condition is unknown, as well as any possible motivation behind the shooting; it is also believed that the police are yet to capture the man responsible for the attack.
Photo credit: Henrik Olssen Lilja and A$AP Rocky via Wikipedia.
---