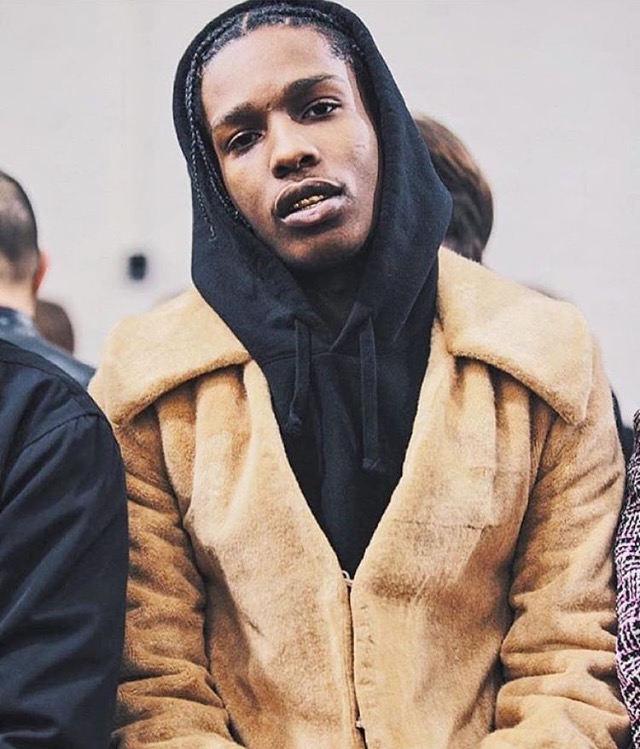 We all that A$AP Rocky is a fashionable guy. So it makes sense for Under Armour to hire the Harlem rapper help lead their Lifestyle category.
Sneaker News reports that Under Armour has been unsuccessful in breaking into the lifestyle market so they are hoping that Rocky can help them be more appealing to the young and athletic crowd. The company also acquired veteran designer Tim Coppen to assist in updating their current apparel line.
Under Armour has been making strides in the sneaker category with Golden State Warriors player Stephen Curry and actor Dwayne "The Rock" Johnson as among their big-name celebrity endorsers. However, after experiencing a boom in 2015 and 2016, the company has been struggling to meet sales expectations and their stocks recently have taken a dip.
Rocky was working with adidas originals on a few collaborative projects with Jeremy Scott. However, it's unclear what the new UA deal will do to affect that situation.
Meanwhile, in other partnership deals, A$AP Rocky is the brand ambassador for premium cognac maker Courvoisier. The dapper rapper currently appears in the company's "Honor Your Code" print and digital campaign to explain the importance of honoring a code. " "I think your code is equivalent to your standards and your morals. It's whatever you believe in," he says. "And you should always stand by and honor what you believe in."
Via source
Related articles
Related Articles