---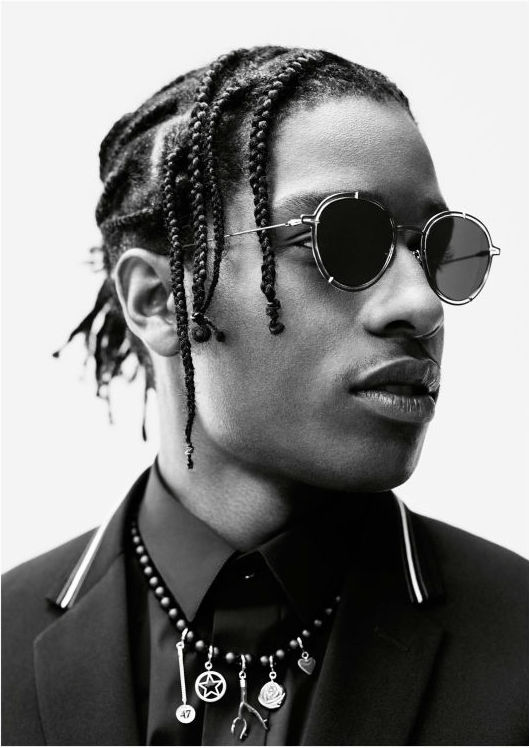 Food And Wine reports that a collaboration between innovative candy company IT'Sugar and Grammy-nominated rapper A$AP Rocky will let you build a crew of gingerbread men, adding a little hype your holiday season.
Hailing from Harlem, A$AP Rocky and his group A$AP Mob have worked with some of music's biggest artists, from Sam Smith to Rihanna. Now he's taking his creative talent to the kitchen for a holiday inspired gingerbread cookie kit. The rapper and IT'Sugar, "a modern-day playground" of fun novelty gifts and giant candy, are releasing the A$AP Rocky Gingerbread Cookie Kit, a cookie craft box that lets you "get baked with your friends."
The baking kit includes all the ingredients and tools you'll need "to make your very own crew of A$AP homies," minus things like the baking sheet and nonstick cooking spray. Each kit makes eight to ten cookies and comes packed with an eight-ounce bag of cookie mix, a "man" shaped cookie cutter, three icing pens in red, brown and yellow, and one ounce of candy beads.
And in the true spirit of the holiday season, 100% of sales will go to the Always Strive and Prosper (ASAP) Foundation. The Bronx-based non-profit organization was launched by Rocky and the A$AP Mob in early 2016 and focuses on ensuring young people have access to "realistic education about substance use and abuse," according to the foundation's Instagram. Always Strive and Prosper was started to honor A$AP Yams, a member of the A$AP Mob who died in January 2015.
The candy and music collaboration might seem a bit unusual, but IT'Sugar is known for offering customers untraditional candy confections like super-size gummy bears, sushi candy and other pop-culturally inspired sweets and treats. That includes Saturday Night Live's "Pete's Famous Large Schweddy Balls" and "Colon Blow."
If you want to create your own cookie mob for the holidays, you can order A$AP's cookie kit for $10.99 online or in any of the IT'Sugar stores.
All proceeds from the "Gingerbread Mob" kit go to the Always Strive and Prosper Foundation.
---