---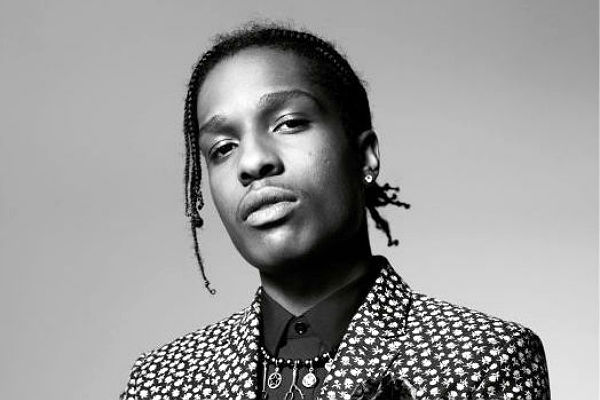 A Swedish court has freed Harlem's A$AP Rocky and two co-defendants until 14 August, when the verdicts in their trial for assault will be announced reports The Guardian.
The platinum-selling US rapper, whose real name is Rakim Mayers, and two members of his entourage have been in detention since 3 July in connection with a street brawl in central Stockholm on 30 June.
The case has prompted outrage among Mayers' fans and inflamed international tensions after celebrities including Kim Kardashian West and Justin Bieber backed a #JusticeForRocky campaign and Donald Trump publicly demanded Mayers' release.
There were cheers and applause in the courtroom when senior district court judge Per Lennerbrant announced the decision. "We're so happy," said Renee Black, Mayers' mother, who attended all three days of her son's trial in Stockholm district court.
The US president was swift to react to the decision, tweeting: "A$AP Rocky released from prison and on his way home to the United States from Sweden. It was a Rocky Week, get home ASAP A$AP!"
"He is a free person for now," Mayers' lawyer, Slobodan Jovicic, told reporters. But he cautioned: "It is a success that they are out, but that does not mean that they have been cleared. We now have a nervous wait for two more weeks."
Releasing the defendants from custody could indicate the rapper will be found not guilty, or that a guilty verdict would lead only to a suspended term or a jail sentence shorter than the time the rapper has already spent in prison, legal experts have said.
Earlier on Friday the public prosecutor, Daniel Suneson, demanded that Mayers serve six months in prison for assault causing actual bodily harm to the alleged victim, Mustafa Jafari, in the incident outside a hamburger restaurant.
"For several reasons, I do not think that anything other than a prison sentence is appropriate in this case," the prosecutor said.
However Jovicic told the court his client should be released, saying there was "no basis to believe the description of the crime applies to my client – he should be acquitted and set free today."
The prosecution alleged that after a violent altercation over a pair of headphones, Mayers, 30, threw Jafari, 19, to the ground, after which he and his two companions kicked and punched him and hit him on the body and head with a bottle.
Two women who witnessed the brawl told the court on Friday they were in a restaurant when they recognised the platinum-selling rapper outside. They saw him push Jafari over and punch or kick him, they said, but could not confirm he had used a bottle as a weapon.
Jafari is claiming SEK 139,700 (£12,050) in damages for the alleged attack, which left him needing hospital treatment for cuts to his arms, legs and head and a fractured rib.
Mayers and the two members of his entourage conceded hitting the plaintiff but denied using a bottle. All said they were responding to harassment and provocations and have pleaded not guilty to assault causing actual bodily harm.
Mayers, whose first two albums went to No 1 in the US, told the court on Thursday he had been attacked several times in recent years and had been "shocked and scared" by the incident. He had asked Jafari to leave him and his crew alone, he said.
Mayers's bodyguard testified that Jafari had been "harassing" and "following" the group and "swung" at him prior to the fight. The presiding judge, Per Lennerbrant, ruled a previous assault conviction against the plaintiff was admissible evidence.
---