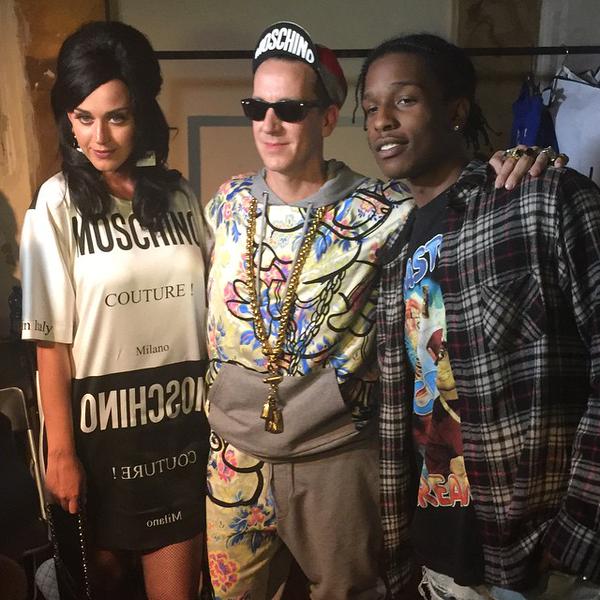 Music meets fashion is exemplified by this great orgy of celebrity with Katy Perry, Jeremy Scott and Harlem man A$AP Rocky in this behind-scenes backstage photograph.
What a better way to prove the international style of Harlem style, Katy Perry wears Mochino logo dress a la Dapper Dan logos, Jeremy Scott wears a fat oversize gold chain around his neck, and A$AP Rocky dresses down in geek dope mode for the occasion (Source).
Related Articles
---
VIDEO
---
"Dr. Harry Delany is a renowned Harlem born and raised surgeon, the son of the great jurist and civil rights leader, Hubert Delany...." This monthly post is made in partnership with Harlem Cultural Archives.