---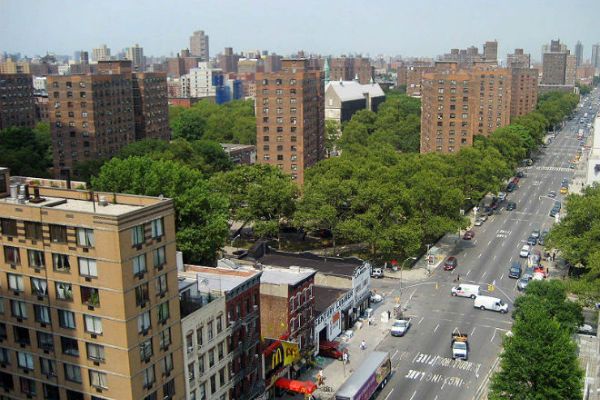 Our Harlem World Magazine list has been adapted from Public Advocate Letitia James' 100 of the city's worst landlords list posted on Wednesday, October 12th, 2016, which is her annual list. The vast majority of landlords on the list each own a handful of buildings around Harlem, New York.
The list of landlords is set up the same way as the Public Advocates, the landlords are ranked from worst (No. 1) to least-worst (No. 25), based on the total number of Housing Preservation and Development (HPD) violations and Department of Buildings (DOB) violations at each of the properties they own.
"Apartments free of mold, vermin, rodents and harassment aren't luxuries," James said on Twitter. "These are basic rights that no tenant should be denied."
"The Landlord Watchlist is a critically important resource for tenants, advocates and elected official," Mayor Bill de Blasio, who started the annual list as Public Advocate in 2010, said in a statement. "It helps us enforce our laws and, ultimately, ensure that landlords provide the safe and decent homes New Yorker's are entitled to. Public Advocate James has done an excellent job as she focuses on and improves this tool, and I look forward to continue working with her as we protect affordable housing throughout our City."
The Top 25 Worst Landlords and Number of HPD and BOD violations :
Alan Goldman — 1,193/15
Efstathios Valiotis — 1,077/64
Martin Kirzner — 1,036/23
Mark Silber — 998/5
Felix Gomez — 939/3
Bruce Haley — 769/14
Adam Stryker — 715/9
Joel Goldstein — 667/29
Marc Chemtob — 655/37
Moshe Deutsch — 539/99
Richard Nussbaum — 617/10
Solomon Gottlieb — 570/8
Robert Raphael — 446/30
Jason M. Green — 472/3
Nasir Sasouness — 473/0
Ron Nahum — 447/11
Kobi Zamir — 400/34
John K. Zi — 399/19
Saruhan Capin — 410/6
Joseph Jemal — 388/5
Zahava Kadosh — 382/6
Bita Sassouni — 360/9
Jean Saint-Cyr — 360/0
Mendel Gold — 300/44
David Bowen — 333/3
We thank Public Advocate Letitia James and Mayor Bill de Blasio for their work.
Click here to see a map and addresses of all the properties they own.
Photo Credit: East Harlem.
Related Articles
---