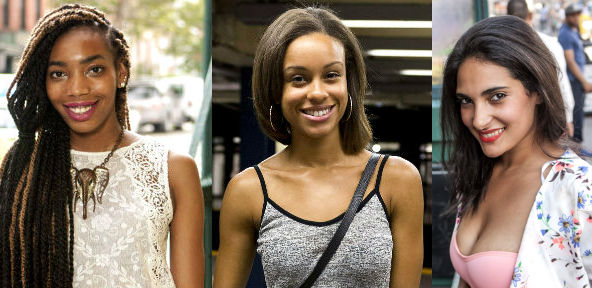 It's no underground secret that Harlem's subways are the ultimate in people-watching (the 2, 3, 4, 5, 6, N, R, B and C trains) — and we've got a lot of attractive people traveling in and around our village: to get to model casting calls, fab food spots or hot new startups – Harlem is it. The NYPost braved the summer stickiness of NYC's underground to locate the sexiest subway station in town.
The No. 1 rule of a-track-tion? If you see something, say something!
Why is Harlem #1: Jazz clubs like Minton's and restaurants like Red Rooster attract trendy crowds, including Denzel Washington, Carmelo Anthony, La La Anthony, Sherrie Shepherd, Teyana Taylor, Mick Jagger, Mariah Carey, Bill Clinton, and President Obama.
"We're so diverse; all types of beautiful people," says Babene Olaya (top right), 34, who commutes in from Queens to her job as a bar manager at hip boutique hotel Aloft Harlem. With her flirtatious smile and killer curves, she gets hit on frequently on the train.
"Everybody around here has a unique style. You have live music everywhere," she says. "It's kind of like Times Square, where you dress nice and see a Broadway show. Here, you dress nice and go to a jazz club."
Related Articles