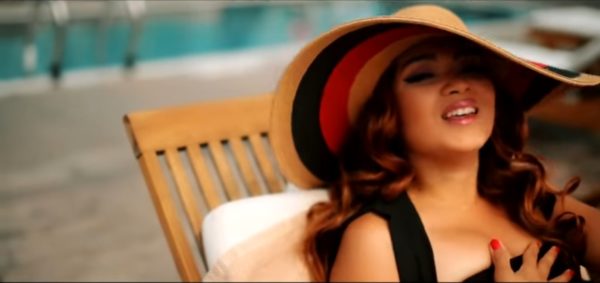 Fuse TV reports on Lumidee, who first bubbled on the scene in the summer of 2003 with the release of her first single "Never Leave You (Uh Oooh, Uh Oooh)," from her debut album Almost Famous. The tune, featured on Jamaican producer Steven "Lenky" Marsden's Diwali riddim, dominated New York radio, backyard cookouts and basement parties for months. Thirteen years and a sophomore album later (2007's Unexpected), the 32-year-old Harlemite continues to embrace her passion for music.
The artist is always representing the city in her music, including "Be Good" featuring Dave East. "I felt like I was tapping into the music that I grew up listening to. That hip-hop and R&B that just feels good," she says about the single. "It's cool and something that came naturally. Like it's okay to talk about love and being a ride or die without being super raunchy. It's important for me to rep where I'm from, but do it my way."
Lumidee and East are both native Harlemites. "I'm from 119th Street and he's from like 10 blocks away! We have friends in common and people thought it would be dope if we did something together," she says. "One thing that is important to me was to work with the people who also rep where I'm from. We're both from Spanish Harlem, so why wouldn't we do something?"
Listen below:
Related Articles
---
VIDEO
---
"We re-imagine, recreate, and redeem cultural omissions and misrepresentations of Blackness, for the culture. ...." This post is made in partnership with British Pathé.