---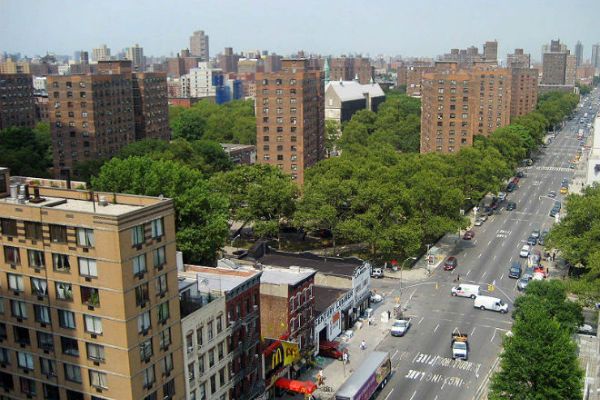 The Health Department today launched the latest updated version of MenuStat.org, the only website in the nation that has compiled three years of nutrition information from over 150 top national restaurants. MenuStat now contains a fourth year of nutrition data from top national restaurant chains. With this latest update, MenuStat now includes data from 2012 through 2015 with over 150,000 menu items from the top national restaurant chains. New Yorkers can visit the latest update at menustat.org.
"Americans' consumption of food prepared away from home has nearly doubled over the last 30 years and now accounts for almost one-third of Americans' total calorie intake," said Health Commissioner Dr. Mary T. Bassett. "MenuStat's health information for restaurant menu items facilitates education and research, and is another source of information New Yorkers can use to learn more about what's in the food they're consuming."
"Every program that puts more information at New Yorkers' fingertips can advance public health," said Manhattan Borough President Gale A. Brewer. "Hopefully this information will help New Yorkers know what they're eating when they go out, making it easier to stick to our own goals or make better, more informed choices in general."
MenuStat users can easily do searches on the site to compare the nutrition of menu items, food categories, and restaurants in a single year or across years. New Yorkers will find:
Sandwiches have the highest mean sodium content in 2015 (1,662 milligrams) compared with other food categories.
Beverages, including milkshakes, have more sugar on average than desserts, but average sugar content is very high in both – 44 grams in desserts and 48 grams in beverages in 2015.
Salads can be a healthy choice at chain restaurants, in fact they have the highest levels of dietary fiber and potassium compared to other food categories. But salad doesn't always mean healthy – nearly 100 salads in 2015 contain over 1,000 calories.
The data provided by MenuStat can help researchers understand and evaluate changes to the chain restaurant food environment and can help consumers make informed choices. The transparency provided by MenuStat can also help keep restaurants' accountable to their customers. The site's data can be exported for researchers to perform tailored analyses, such as customizing items and meals and running statistical analyses.
MenuStat is one of a suite of healthy eating resources and initiatives offered by the Health Department that complement each other and make it easier for New Yorkers to make healthier choices while eating away from home. Other policies and programs include: the sodium warning label rule, menu calorie labeling, trans fat regulation, the National Salt Reduction Initiative (NSRI), the NYC Food Standards for City Agencies, voluntary food standards for hospitals and community based organizations, Shop Healthy NYC and Good Choice.
MenuStat was built by the New York City Department of Health and Mental Hygiene, with funding in part from the U.S. Department of Health and Human Services and Centers for Disease Control and Prevention.
For information and resources, visit nyc.gov and search "Healthy Eating."
Related Articles
---