---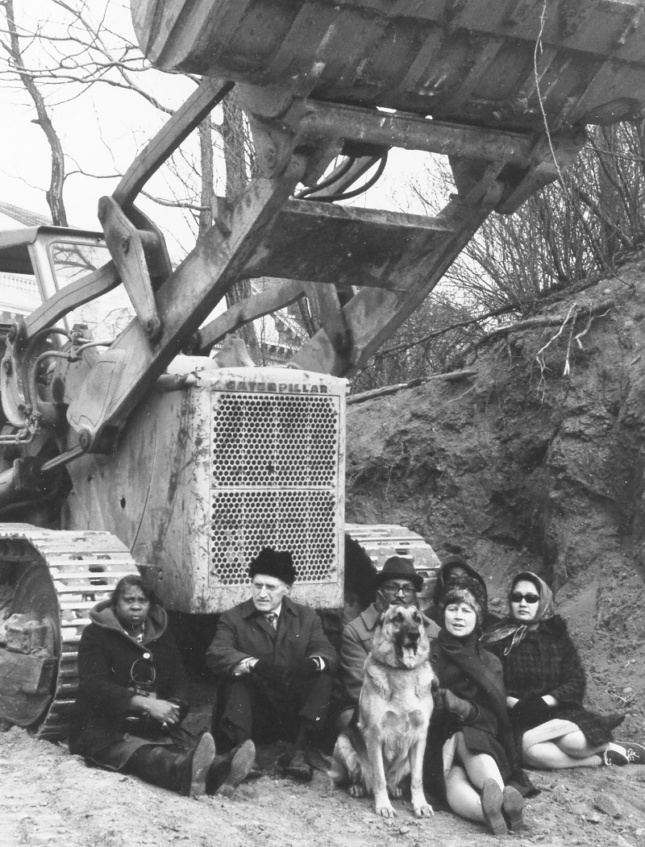 Sources report that Christiane Crasemann Collins was born in Hamburg Germany, and immigrated first to Chile and then to the United States. She obtained a Master's degree in History of Art and later in Library Science from Columbia University, but her marriage to the late George R. Collins brought her closer to architecture. They both were prolific contributors to the architectural field in the United States. While George was known for many interests, he was most associated with the work of Antonio Gaudi.
Christiane was proud of the avant-garde in Germany that she was born into, and, together, she and George published a path-breaking two-volume book on Camillo Sitte (1843-1903) and the Birth of City Planning—translating many German-language texts into English and putting Sitte into a historical context for English speakers. Their other major translation from German into English was The Architecture of Fantasy; Utopian Building and Planning in Modern Times (1962). This was initially authored by Ulrich Conrad and Hans G. Sperlich, and was the Collins's attempt to forge an end to the functionalism that proliferated after WWII and inspiring an appreciation of Expressionism. Her other feats in major architectural publications consisted of books on Werner Hegemann and the history of defeating Columbia University's plans for building a campus gym in 1968 which led to the spring 1968 Columbia University student strike.
She taught at Columbia University and Cornell University, where she started by substituting for architectural historian Christian Otto. Christiane not only honored her familial ties to the heritage of German culture but also to her Spanish roots in Chile, where her family had moved to avoid the horrors of WWII. She became an important contributor to avant-garde circles in Chile and other Latin American countries where she had many friends.
Although she traveled extensively, she resided mostly in New York City and in Falmouth, MA. The grounds of her Falmouth house she oversaw studiously, and it is there, in her beloved house, that she cataloged the sizable library she and George had helped to collected.
The Christiane C. Collins Collection documents the origins, demonstrations and aftermath of the Columbia University student protest in the spring of 1968 and events through 1970. The collection focuses on the convergence of student activism and black community concerns as they relate to urban planning, gentrification and institutional racism, and the neglect of scarce natural resources in black neighborhoods. In particular, the material documents the relationship between student and local activists and their unity against Columbia's proposed construction of a new gymnasium in Morningside Park and building expansion in Morningside Heights (see photo above), as well as other issues in Harlem.
Her manuscripts, archives and rare books rests at the Schomburg Center for Research in Black Culture, Manuscripts, Archives and Rare Books Division.
She died on May 8th, 2018.
---