---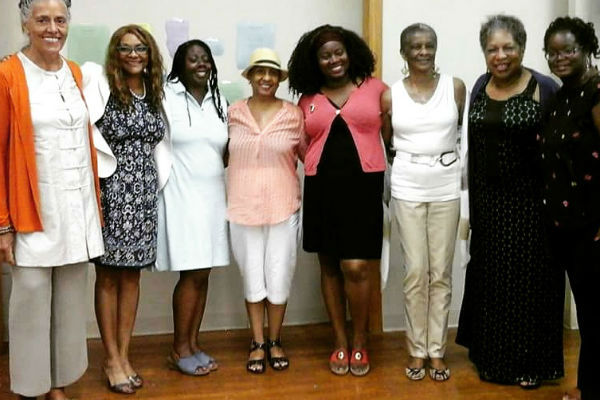 By Marc W. Polite
This past Thursday evening, the Harlem Writers Guild hosted an event at the Countee Cullen Library. Held in the auditorium "Voices of Poetry" was the first collaboration of the Harlem Writers Guild with the library. With some of the members books present at the literature table in the back, the guild welcomed everyone who attended, and mentioned that there would be other events hosted by the Harlem Writers Guild in the future.
They read their own work, which included poems, a few short stories in the works, as well as classic works of poetry from figures such as Gil Scott Heron, and Toni Morrison. The Harlem Writers Guild members present were Angela Dews, Diane Richards (director), Judy A. Andrews (secretary), Eartha Watts Hicks, Andrea Boston, Saundra Whitley, Minnette Coleman, and Zakeia Tyson-Cross.
The Harlem Writers Guild was founded in 1950 by John Oliver Killens, Rosa Guy,  John Henrik Clarke, Willard Moore, and Walter Christmas. To find out more about the Guild and their upcoming events, visit their official website.
Related Articles
---