---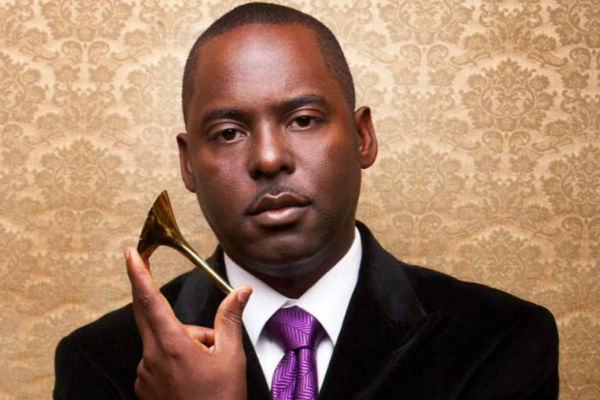 In their second Diversity in the Fashion Industry mastermind session, their panelists like Harlem's Etu Evans, and others.
They all will share their experiences and advice on why having a diverse marketing team is actually good for business. They'll talk about how major brand PR catastrophes like racist t-shirts and cultural misappropriations could have been completely avoided by having a marketing team with diverse viewpoints and life experiences.
Join them for a very honest conversation about what it's like to be a person of color in the fashion and beauty industry. Their Mingle Mastermind panel features fashion and beauty industry veterans who've worked at the highest levels of the industry, while dealing with overt racism, stereotyping, and prejudice, all because of the color of their skin.
Their panel will share their stories of what it's like to climb the ladder of success, as a person of color, as an entrepreneur, and while working with worldwide corporate brands.
Panelists include Marc Harvey, Wendy Hu, Arkeah S. Jacobs, Dee Rivera, Eddie Rhodman, Jr., and Etu Evans, who is the Creative Director at Harlem World Magazine, a celebrity shoe and accessories designer, style correspondent, and founder of the Solesville Foundation.
They'll openly discuss the problems and share solutions on how corporate brands, white-owned businesses, and consumers can be better allies and push the fashion and beauty industry to be a leader for diversity around the world.
Things you learn is how diversity on the marketing team helps brands avoid embarrassing mistakes; what are the obvious signs of brand hypocrisy on social media and in marketing campaigns; how to create authentic diversity marketing campaigns; how to spot a microaggression and support your colleagues of color in the workplace; and how to encourage your company to create more opportunities for people of color.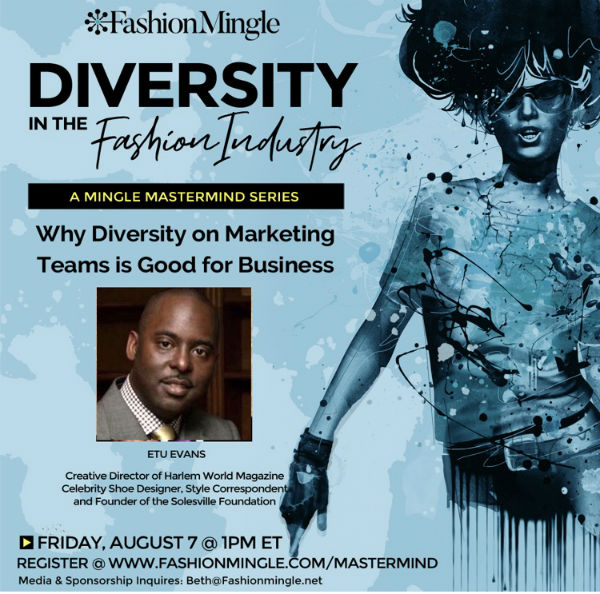 Fashion Mingle is a global network for fashion industry professionals and is launching a "Diversity in the Fashion Industry" series to provide a platform for our members to continue this important conversation. We will feature regular Mingle Mastermind webinars with experts on issues of diversity and invite essays from their members about their experiences and ideas for how the fashion and beauty industry can be a leader in the world-wide cultural shift toward equality and justice.
They encourage you to become a member of Fashion Mingle prior to this event so you can quickly send messages to any of their panelists through our chat system. You'll be joining your local fashion community and the largest independent fashion business directory in the world.
During the webinar, you'll be invited to ask questions via chat to their Mastermind panelists and network with attendees by sharing how you're working to be an ally in your own life and career.
---