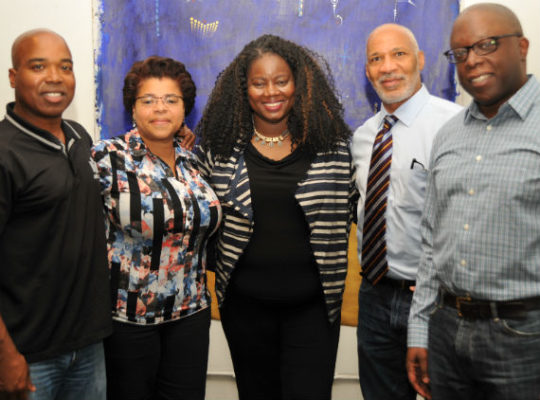 By Gina Covington
At 6 pm EST on Tuesday, May 30th, 2017, Harlem World Magazine presented our first Harlem World Talks event at ImageNation's Raw Space, located on Adam Clayton Powell Boulevard (near 122nd Street) in Harlem, NY.
Our panelists were Ron Kavanaugh, publisher of Mosaic Literary Magazine and organizer of the Bronx Book Fair; Troy Johnson, founder and webmaster of AALBC.com (The African American Literature Book Club); and Clarence Reynolds, director of The Center for Black Literature at Medgar Evers College. Collectively, these gentlemen are organizers of the annual Black Pack Party, which gathers members of the black literary world (in town for New York's Book Expo America) for a one-day celebration.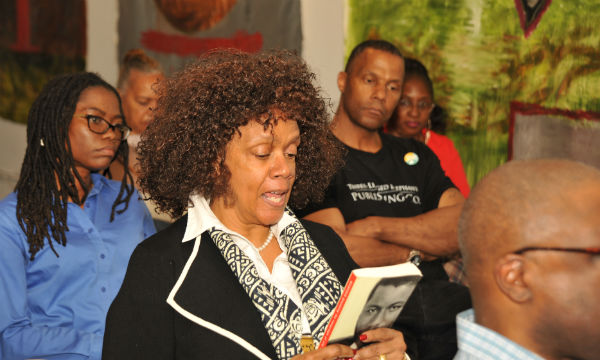 Eartha Watts Hicks, editor-in-chief at Harlem World Magazine, and author of the award-winning novel, Love Changes, hosted an extremely illuminating event. This discussion with these particular, well-respected literary panelists, brought relevant and thought-provoking dialogue, and engaged an audience of publishers, book club members and community leaders. The experience was a combination of three decisive elements.
As attendees, we learned about several organizations that benefit from arts funding. We were also tasked with considering why continued funding of the cultural arts is so important, and what Harlem's arts community can do to get involved and protect these arts initiatives. As a member of the Harlem Writer's Guild, I consider myself a member of this community. Panelists discussed the topic from their varying perspectives and delved into realities of how technology is shifting and affecting the publishing world at large.
As hostess, Ms. Hicks guided an exchange of information that touched on the history of black book publishing here in New York, writing workshops and fellowships (past and present), the increasing need to be well versed in marketing, and the realities of generating income in this ever-changing industry. As such, the format encouraged an effortless exchange of ideas, tips, and stories that I found illuminating.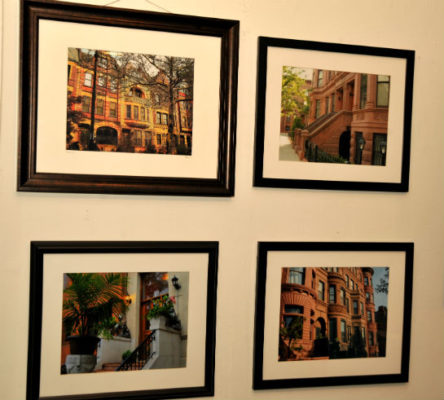 I learned that there are opportunities out there for those of us who are interested in tapping into our gifts. Whether our passion is writing, drawing, painting, singing, dancing or music composition, there are organizations that we can reach out to for assistance. These organizations need our financial support to function and continue to help artists thrive.
I was honored to share a poem, reflecting my thoughts on our recent Presidential election with this group of auspicious colleagues in attendance. I walked away with a newly ingrained sense of the depth and breadth of the community of blacks in this industry as well as the advantages and responsibilities of being an artist.
A portion of the proceeds from the May 30th, 2017, Harlem World Talks event were donated to ImageNation Foundation and The Center for Black Literature.
The Center for Black Literature at Medgar Evers College (Organizers of the National Black Writers Conference and Symposium)
Link: http://www.centerforblackliterature.org/
Donate: http://centerforblackliterature.org/category/donate/
---
---
AALBC.com
http://aalbc.com/
MOSAIC.com
http://www.mosaicbooks.com//
#HarlemWorldTalks
#HarlemWorldMagazine
#HarlemWritersGuild
#MosaicLiteraryMagazine
#CenterForBlackLiterature
#AALBC
Gina Covington is a freelance writer and member of the acclaimed Harlem Writers Guild. For more information, visit www.harlemwritersguild.org.
Photo credit: All photographs by Rudy Colllins.
Related Articles