---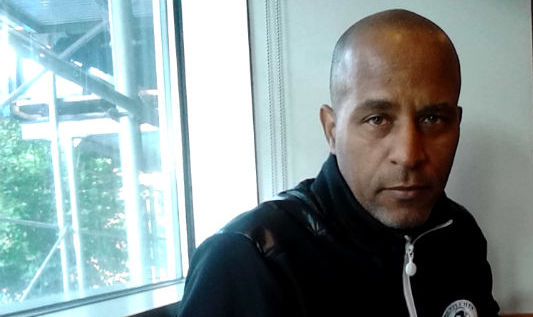 By Kyle Fraser
I talked to Harlem World Magazine founder and CEO, Danny Tisdale about the new business being launched this week "Harlem Experiences'.
Kyle Fraser: Harlem World Magazine is about to launch 'Harlem Experiences' (harlemexperiences.wordpress.com/).  Can you tell us what we might expect from this new initiative and a little bit about the thought process behind it?
Danny Tisdale: First, the parent company Harlem World Magazine, was founded in 2003, is a company that curates Harlem online HarlemWorldMag.com, events and in print content to a 30,000 weekly and growing network. We think it makes sense to 'bring content to life' by providing opportunities for our readers, residents and visitors to experience the "greatest community in the world" in person with HW contributor local experts who live in Harlem. Harlem readers and visitors want to experience Harlem, and we want to provide those experiences.
KF: When can people starting signing up for the offers?
DT: Harlem Experiences launches today.  Readers can go to HarlemExperiences and sign up for offers right now – we can't wait for the response.
Harlem Experiences (screenshot)
KF: How often are you updating the 'Harlem Experiences'? 
DT: We'll update the offers daily and respond to questions people have on an as needed basis. We want customer service to be an important part of what we do.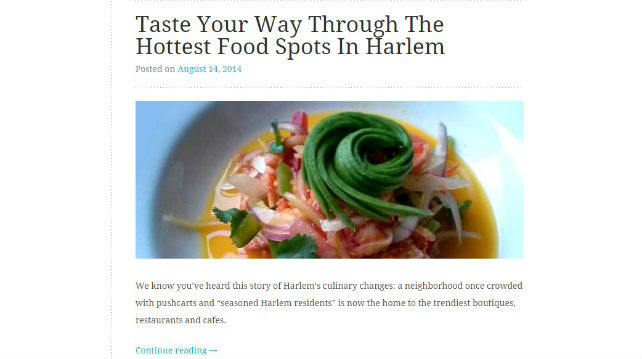 An offer by HW food writer and farm food expert Lil Nickelson for the Taste Your Way Through The Hottest Food Spots In Harlem (screenshot)
KF: Who are some of the contributors that will be hosting 'Harlem Experiences'?
DT: Great question. Some of the contributors like celebrity photographer Hosea Johnson offering an exclusive photo shoot in his Harlem studio, a couture dress for a lucky woman by Harlem fashion designer Barron Wise, an exclusive Gospel food experience with celebrity vocalist Claude Jay, an arts latte with curator and professor Tod Roulette, yoga with writer, author Yolande Brener, a book brunch with author writer Eartha Watts-Hicks and many more.
KF: What is the thing that makes engaging in these 'Harlem Experiences' most worthwhile?
DT: I would say that these are curated exclusive 'Harlem Experiences' that cannot be found any place else in Harlem. It's about experiencing the history, smells, the sounds, the flavor of Harlem with experts who live and work in Harlem. And I think we have something for everyone – no matter the size of your budget.
KF: Can you give your contact information?
DT: Yes sir, readers can go to "Harlem Experiences' to book their own experience today. If they do, we hope they'll let us know about their experience at harlemworldinfo@yahoo.com and like us Facebook at @harlemexperiences.
KF: Thank you.
DT: Thanks.
Related Articles
---